Iris van Herpen, the unique avant-garde designer presented her autumn/winter 2017 couture collection in Paris on Monday. Inspired by water and air, and the fluidity of both - the designer collaborated with Danish ensemble Between Music. The group used instruments and sang while submerged in tanks of water.
The perfect collaboration to accompany her show, in which innovative dresses, created by moulding thin laser cut strips of metal gave an undulating look on the catwalk. Paired with 3D printed heels in quintessential Herpen fashion. 'If sound waves were wearable, or clouds had visible structure, they might look like Ms. Van Herpen's creations.' commented Vanessa Friedman of The New York Times
The collection, featuring 16 looks marks the 10th anniversary of Herpen's eponymous brand. Established in Amsterdam in 2007, she made the move to Paris for Spring 2011 after an invitation from Fédération Française de la Couture (recently renamed to The Fédération de la Haute Couture et de la Mode) and her innovative designs have surpassed expectations each year since.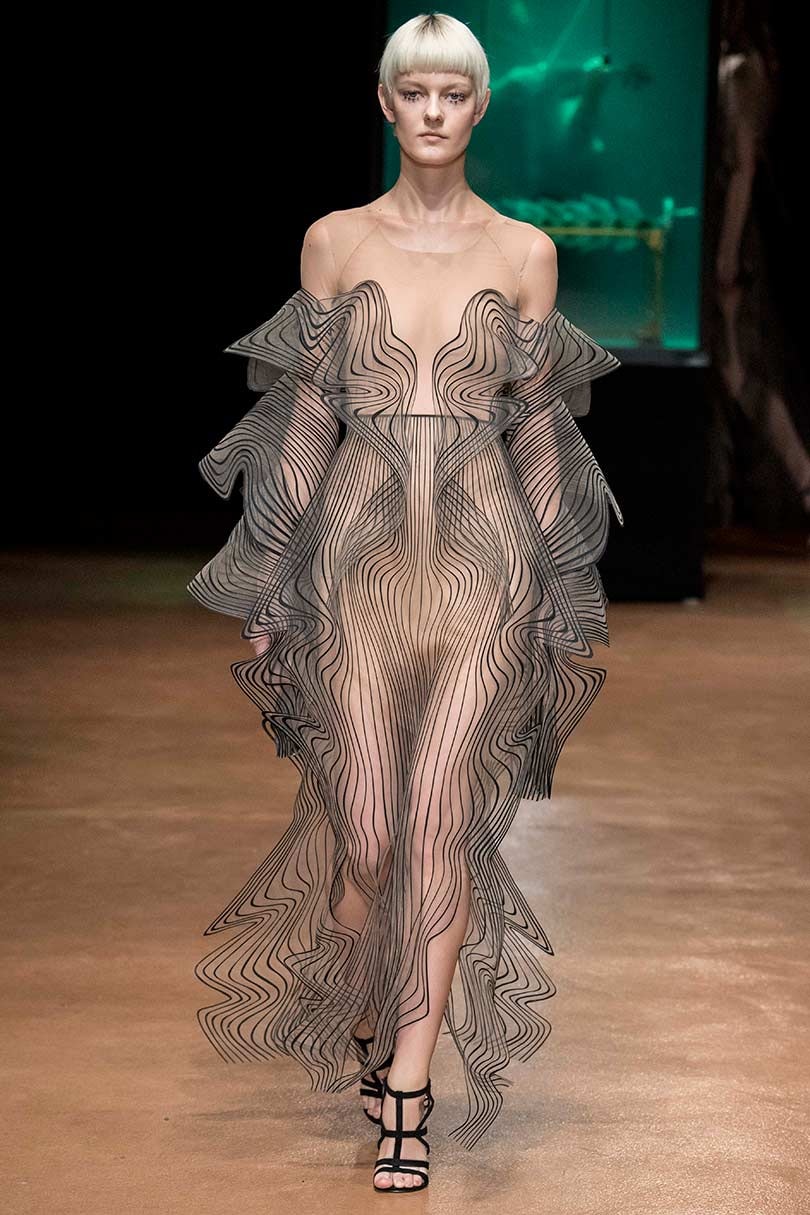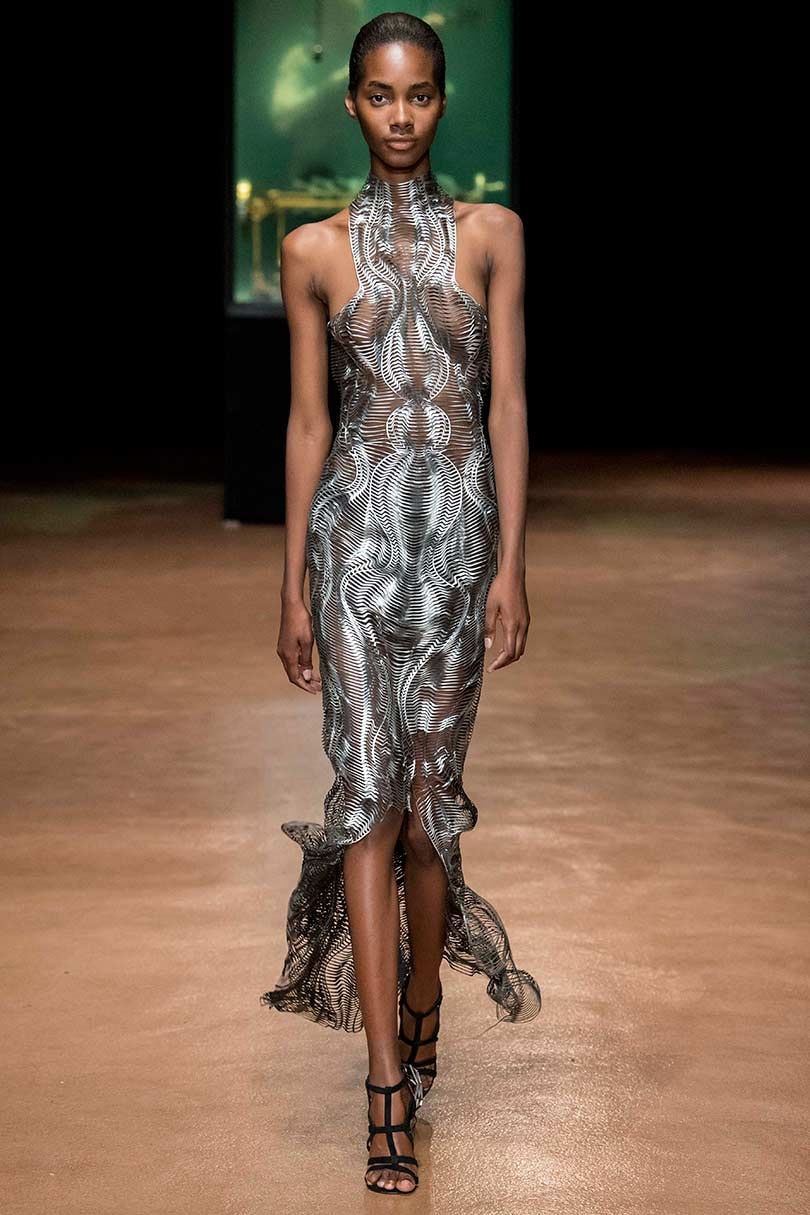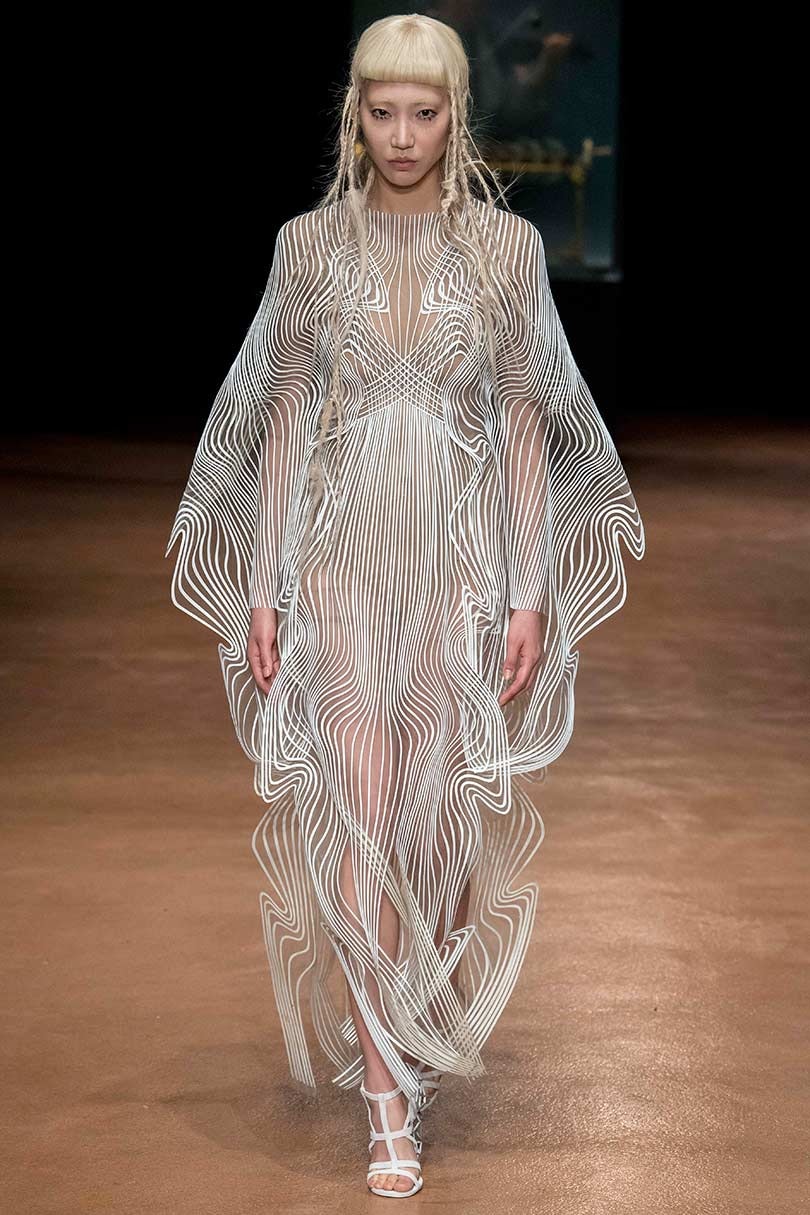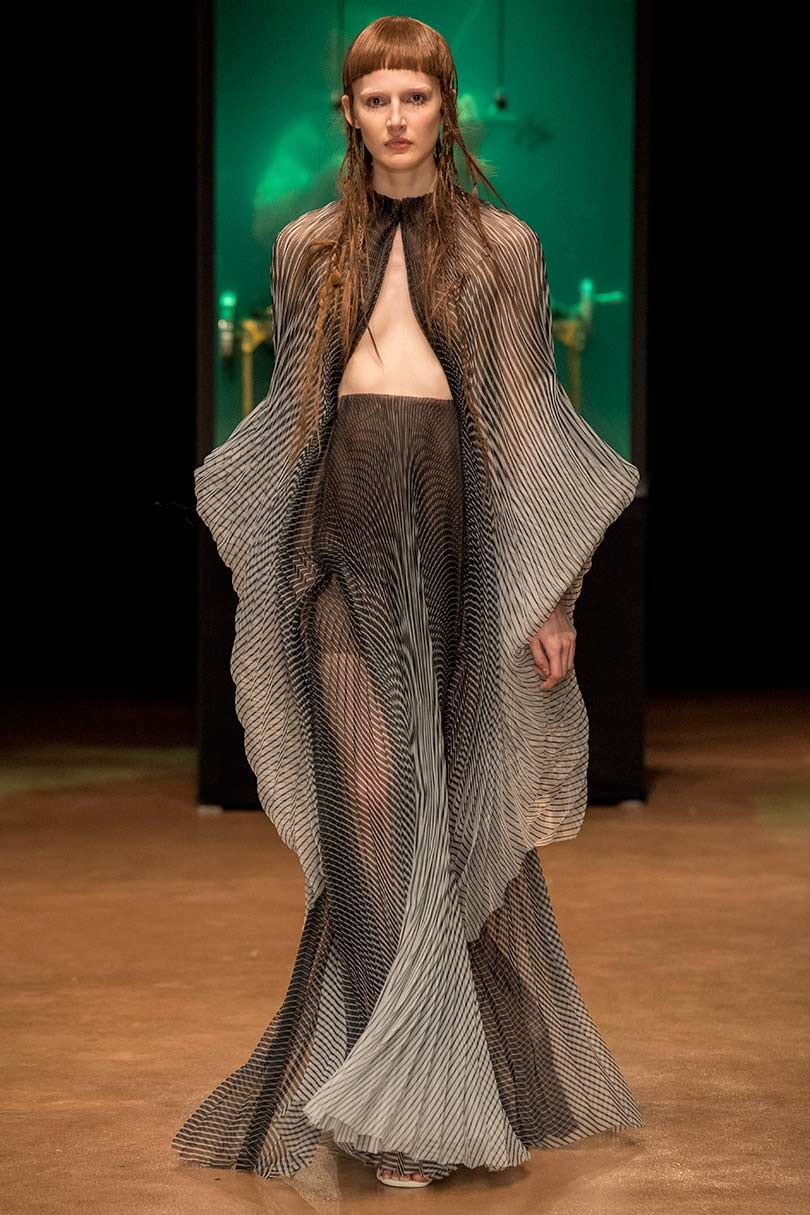 Photos: Iris van Herpen Couture AW17. Credit: Catwalkpictures.com