Retail
Kristopher Fraser

|
South-East Asia footwear retailer Star360 has announced the unveiling of its Cole Haan flagship store located at Central World, the largest lifestyle shopping destination in Bangkok.
International growth has been key for Cole Haan over the past several years. Since 2014, they have successfully established themselves in over 40 new markets throughout Asia Pacific, Latin America, Europe, and the Middle East.
The design and interior of this store features a series of rooms, which is inspired by a residential layout that showcases the brand's new innovative lifestyle products. This new layout allows for a wider range of footwear and accessories to be displayed.
Cole Haan opens new store in Bangkok
Coinciding with the unveiling of this new store is the Cole Haan Fall 2017 Extraordinary Women, Extraordinary Stories campaign featuring fashion icons Christy Turlington Burns and Karlie Kloss, captured by photographer Cass Bird.
Burns and Kloss both have major initiatives for giving back: Kode with Klossy, empowering young women and girls to learn to code as well as become leaders in tech, and Every Mother Counts, providing support to mothers around the world with access to essential maternity care.
"We are delighted that Star360 has partnered with us to launch this Cole Haan store in Thailand which will further give customers more access to Cole Haan's innovative and stylish collections for both men and women. This echoes our goal of further expanding and allowing astute customers to find extraordinary footwear and accessories throughout Southeast Asia and the world," said, Greg Dinges, executive vice president and general manager, International at Cole Haan.
photo:via PR Newswire
Kristopher Fraser

|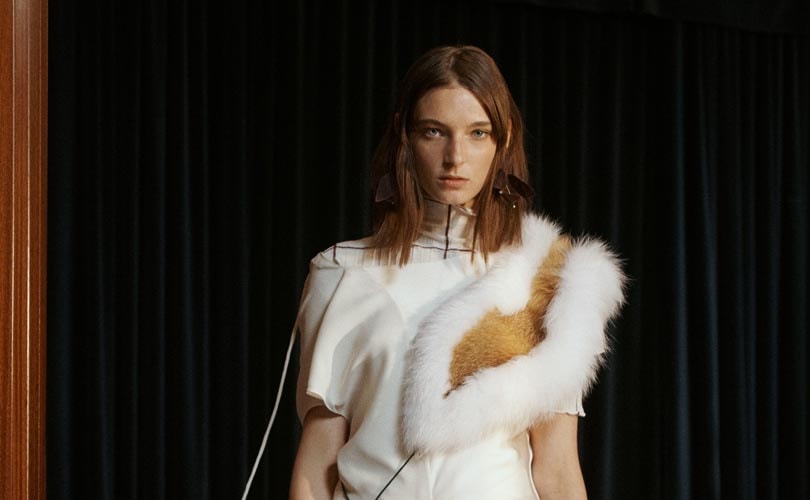 Marni has reopened its Shanghai boutique on Mainland China at Shanghai's Reel Department Store. To celebrate the grand reopening of their boutique, they had their first ever Marni Christmas Carnival. In total, the brand has 15 stores throughout China.
In honor of the event, Marni launched a line of puppets called "Marni Visitors," a range of puppets commissioned from Colombian artists. A portion of the proceeds are donated to children's charity Piccolo Principe.
In addition, five limited-edition trunk bags were also designed for the Christmas Carnival.
Marni has been undergoing an era of transformation since new creative director Francesco Risso took over from founder and designer Consuelo Castiglioni last year. The designers first collection was met with mixed reviews, but he's trying to take the criticism to improve upon the collections. The 33-year-old designer, who was formerly designer of Prada womenswear, has his work cut out for him following in the footsteps of Marni's acclaimed founder, but he slowly seems to be finding his footing.
photo: via Marni.com
Danielle Wightman-Stone

|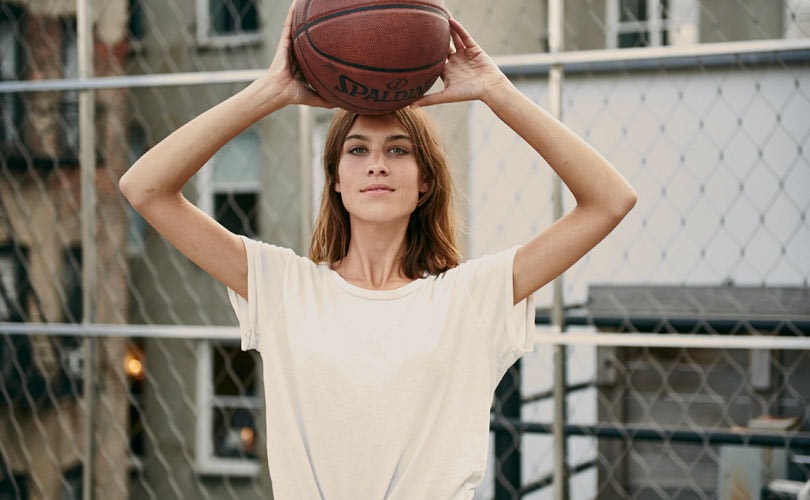 Villoid, the styleboard app co-founded by Alexa Chung, is expanding into "hyper-curated" shopping, enabling style influencers to sell direct to their fans and the public, through their own web shops within the revamped Villoid platform.
The app, which launched in 2015, has users from over 180 countries, said the move will allow influencers, including Chung herself to open and curate their own web shops that the app states will "change the way we shop".
Launching with Chung's own web shop, the platform will announce a new shop owner every day, from well-established names to up-and-coming talent, along with some of the infuencers who have risen to prominence within the app's community, with each "celebrating their individuality and favourite brands and products" from the 4,000-plus brands stocked on Villoid, everything from high street to high end, emerging designers and vintage.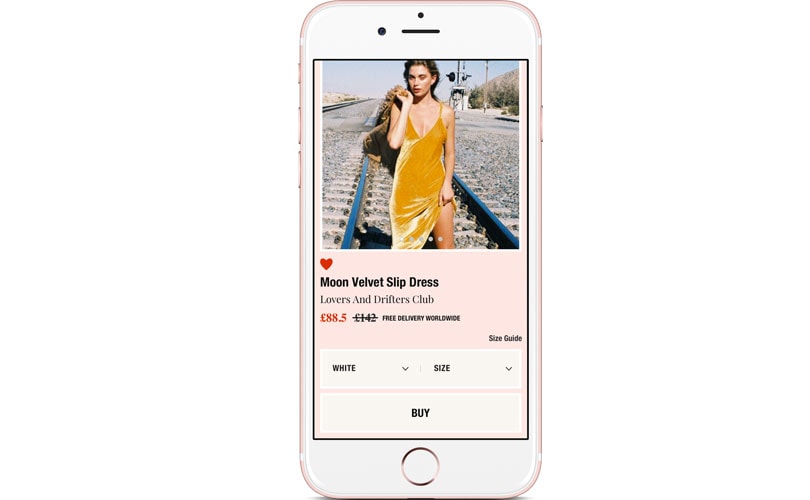 "I'm so excited to be launching this next phase of Villoid alongside some incredible women with enviable taste – some are friends, some I just stalk and others are people I'm sure you'll come to know and love," said Chuing. "I'm intrigued to see what they do with their shops and look forward to sharing this journey with you all."
Style app Villoid launches influencer web shops
Villoid chief executive and co-founder Karin Kaellman added: "In the two years since our launch, we have developed a strong international brand, a solid tech platform, a stream of magnificent brands applying to become part of our ecosystem - and most importantly a warm community of women of all ages, persuasions and locations.
"It was only natural that we strap on our working gloves and build this new angle to our platform - to give our fans what they've been calling for - an accessible, personalised and hyper-curated shopping experience with a nifty buy button. Killing three birds with one stone, we simultaneously allow style influencers to side-step the typical hassles of opening their own stores from scratch, and allow brands to be authentically and organically endorsed by some of the most stylish ladies on the planet."
Since 2016, Villoid's Emerge program, in conjunction with the British Fashion Council, has been supporting emerging designers by giving them exposure through the platform. This will continue said the app and will stock and promote brands including Serena Bute, Pop & Suki and Zanzan to help expose them to a global audience.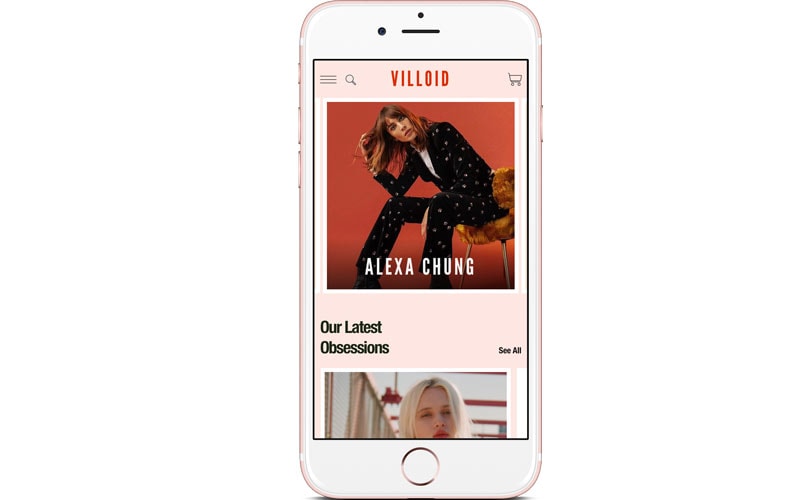 According to Forbes the digital influencer industry is worth 2.5 billion dollars a year, with 92 percent of consumers stating that they trust an influencer more than an advert.
Images: courtesy of Villoid
AFP

|
Powered by Chinese smartphone users splurging billions on mobile games and online shopping, China's tech giants Tencent and Alibaba are racing up the elite league of the world's most valuable companies. Hong Kong-listed Tencent, famous for its games and WeChat messaging service, became the first Asian firm to break into the $500 billion league last week -- briefly overtaking Facebook as the world's fifth biggest company in terms of market value.
Alibaba is just a few billion shy of joining its Chinese competitor at the top table of public listings -- and is already there when taking into account its private affiliates. While the top five -- Apple, Google's parent company Alphabet, Microsoft, Amazon and Facebook -- thrive across the world, the two Chinese firms have made their fortunes by cornering China's own vast market of 750 million internet users. Tencent and Alibaba do have a major advantage over American rivals because China severely restricts access to its internet, with Facebook and Google kept outside the "Great Firewall". But they have also deftly tapped into smartphone technology to woo China's large, adaptable population. "Chinese consumers' acceptance of new technology is faster than nearly anywhere," said Zhao Chen, a managing partner at the China office of tech accelerator Plug and Play.
"Even my grandpa, who is 88 years old, uses WeChat and WeChat payment." Tencent boasts nearly one billion monthly active users of WeChat, known as a "super app" for its combination of instant messaging, social media, mobile payment options, games and publishing. Half of WeChat users spend more than 90 minutes a day on the app. In smartphone games alone, the company's revenues surged by 84 percent in the third quarter, driven by the success of the "Honour of Kings" title. Alibaba, meanwhile, has dominated the e-commerce market, with Chinese consumers flocking to its shopping platforms to buy everything from laundry detergent to Boeing 747s. The firm created an annual sales promotion held during China's "Singles Day", with consumers spending a record $25 billion on November 11 -- 40 percent up from last year.
Electronic cash
Both companies have benefited from China's rapid smartphone adoption, with cheap phones flooding the market and bringing millions online for the first time. "This is basically a story of the mobile internet," said Shameen Prashantham, an associate professor at China Europe International Business School, of the tech giants' growth. "This country leapfrogged the (personal computer) stage straight onto the smartphone stage." Today, there are more than one billion smartphones running in China, according to iResearch. Both Tencent and Alibaba earn most of their revenue from mobile. They have also developed mobile payment applications -- WePay and Alipay -- that are driving hundreds of millions of Chinese to pay for everything from groceries and eating out to water bills. People simply aim their smartphone cameras at a "QR code", similar to a barcode, and click. For merchants, the transaction fees cost just a fraction of swiping a credit card in most countries, and can be completed on the go. This has also unlocked new business models, like for companies who offer sharing services, which now range from bikes to basketballs.
No ads, no business
Although Alibaba and Tencent have grown in a protected corner of the internet, they have developed unique ways to rake in cash. While Amazon takes a cut from the sale of goods like traditional retail, Alibaba takes a different approach. The company earns most of its money from charging merchants to advertise on its Tmall and Taobao platforms. "If you don't buy ads, you won't have any business," said Liu Song, owner of the Sweet Lisa Flagship Store, which sells women's dresses, rompers, and skirts on Alibaba's Tmall store. Liu frequently buys those keywords on Alibaba's platform, paying anywhere from eight to 18 cents when shoppers click into his online store. Unlike Facebook, Tencent earns most of its money from selling virtual items to its millions of users rather than selling their eyeballs to advertisers. WeChat users pay for emoticons they send to friends; players of its slash-and-burn hit game "Honour of Kings" purchase new outfits for their characters for 30 yuan ($5) up. Recently, Tencent has begun to sell some advertising and analysts believe this could be its next big growth driver. The world beyond China also offers opportunity, though neither Tencent or Alibaba can yet challenge their American rivals on the global stage. Should US tech giants fret? "Not really," investor Zhao said. "But they should be alert that Chinese companies are coming up with new business models that really work." (AFP)
Danielle Wightman-Stone

|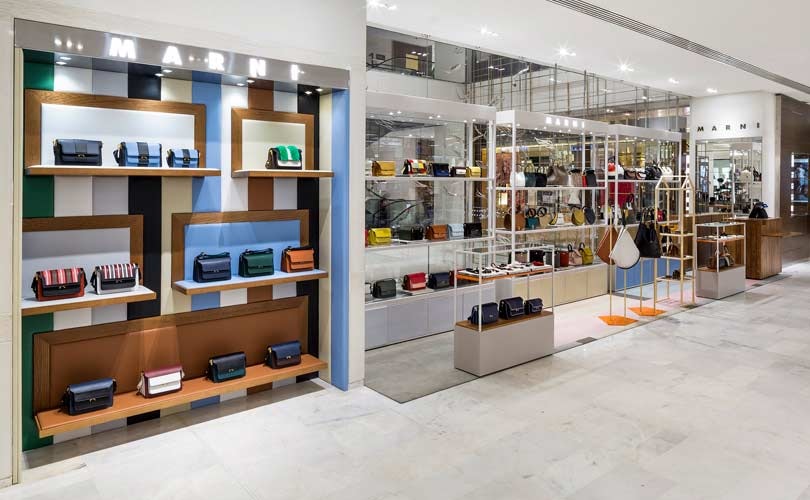 Luxury fashion label Marni has launched a new retail concept focusing on accessories, to boost its bags, shoes, eyewear and jewellery collections, which currently account for more than 40 percent of its annual turnover.
To highlight its accessories, Marni has unveil four new retail concepts in Rome, Paris, Madrid and Shanghai within key department stores that focus exclusively on leather goods, eyewear and jewellery, as well as its bags, which have reported an increase in sales of more than 50 percent since 2016.
In Rome, Marni accessories are located at the ground floor of the just inaugurated La Rinascente Tritone store, while in Paris the concession is within Printemps Louvre, and in Madrid, Marni has opens its accessories area in the El Corte Inglés Castellana. In addition, Marni has opened in the Grand Gateway 66 mall at the centre of the dynamic Xujiahui commercial district in Shanghai.
All the concessions reflect the Marni retail concept, which plays around with "linear geometry, sophisticated marble inlaid flooring and witty handling of delicate colours that contrast with bolder hues" said the brand in a press statement.
Images: courtesy of Marni
Simone Preuss

|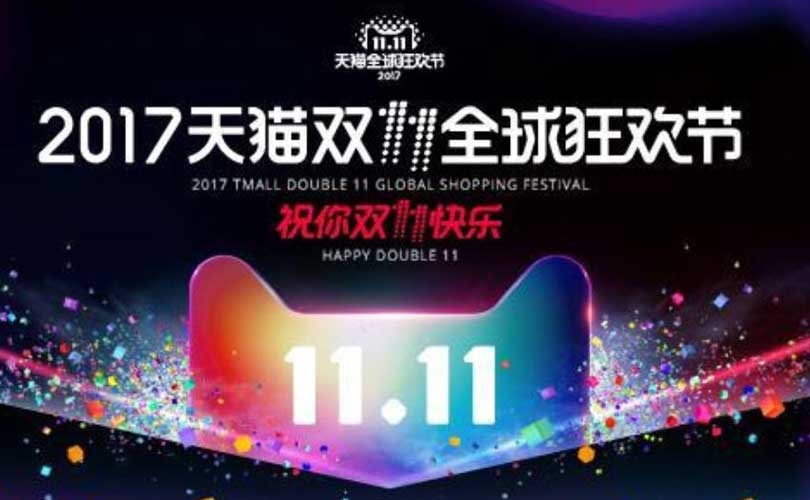 What started as a modest marketing event with just 27 participating merchants, has become one of the world's biggest sales events in just nine years. This is Singles Day of course, invented by Chinese online giant Alibaba and since renamed "Global Shopping Festival", which broke all records this year for Alibaba with a gross merchandise volume of 25.38 billion US dollars.
This year, 140,000 brands and merchants participated in the 24-hour shopping frenzy; as many as never before, and 60,000 of them were international ones. How could a newly invented commercial holiday become so far-reaching and a global phenomenon that is even bigger than Black Friday and Cyber Monday together, that too in less than ten years? FashionUnited has retraced the most important developments.
Anti-Valentine's Day becomes worldwide biggest commercial success
The inofficial holiday has been celebrated in China since the early '90s when students started using it as kind of alternative Valentine's Day, celebrating (or changing) their single status in karaoke bars and restaurants. Gift giving was involved as well. Those establishments soon realised the day's commercial potential and started supporting it, helped by China's online explosion and its burgeoning, upwardly mobile middle class, which had more disposable income than previous generations.
In addition, consumers were being bombarded with advertising that was getting increasingly sophisticated and lured shoppers with discounts that were increasingly hard to resist. Alibaba recognised the enormous commercial potential of the inofficial holiday and turned it into a shopping event that was boosted on its platforms Taobao and Tmall.
E-commerce and m-commerce carried Singles Day
In a culture that values exchanging gifts, especially with friends, family and colleagues, Singles Day and Alibaba's platforms lured Chinese consumers into buying gifts for themselves. This strategy proved so successful for Alibaba that soon, other online retailers joined in, thus supporting Singles Day. Because of the deep discounts, many singles started waiting for 11th November to buy their annual supply of durable goods like creams, toothpaste and soap. This aided Alibaba's success and contributed to the online giant achieving a gross merchandise value of 5.8 billion US dollars already in 2013, only four years after starting the commercial holiday. Last year, Alibaba sold three times as much, achieving 17,8 billion US dollars.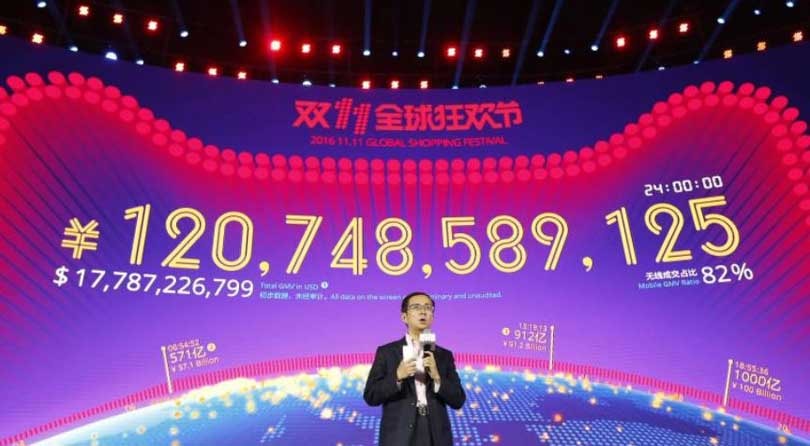 Another reason why Chinese consumers have been receptible for Singles Day is that they had been used to other holidays being turned into commercial events, for example Chinese New Year in the spring and the national holiday on 1st October (comparable to Christmas, Easter, Thanksgiving and Halloween in the West), which have been turned into "golden weeks" - week-long commercial festivals for traditional and online retailers. Thus, the concept of Singles Day fell on fertile ground and as its slogan "Happy double 11" shows, is celebrated more like a (virtual) holiday than a mere shopping event.
Another factor that fueled Singles Day growth is the e-commerce boom, which allowed Chinese consumers outside of big cities and away from malls, shops and good infrastructure to take part as well. This is true for the population in highly congested areas as well: People prefer to shop from the comfort of their own homes rather than braving traffic and pollution. Many of them did not even invest in a computer but shopped via their smartphones directly - a trend that persists till today: 90 percent of all transactions were made via mobile phones during this year's Singles Day.
Singles Day sales are going up, up, up
There is also an advantage that Chinese consumers had from the start: Participating online retailers realised the importance of their platform being as easy to navigate and customer friendly as possible, so that from the beginning, they invested in a functional shopping environment that appealed to their target group and enabled them to reach international brands as well.
In view of the fact that China's middle class will reach more than 300 million people in the next ten years - more than anywhere in the world, except India - the online shopping trend will increase, as will Singles Day sales. And this is an attractive proposition for international brands and retailers who want to reach such a large audience. The numbers reflect this interest: While in 2009, just 27 Chinese merchants took part in Singles Day via Alibaba's platforms, in 2015 there were 5,000 international brands from 25 countries alone; a number that increased twelve-fold in 2017 to 60,000.
Vivian Hendriksz

|
London - Shopping in New York is often considered as a luxury extravagance not everyone can afford, but that should come as no surprise as it is it also home the most expensive shopping street in the world - at least when it comes to retail space.
The Upper End of 5th Avenue in New York is the world's most expensive retail location in the world and has consistently been ranked as the priciest shopping street in Cushman & Wakefield's annual report Main Streets Across The World . The prestigious retailers located between 49th and 60th Street pay an average rental price of 3,000 USD dollars per square foot per year, which is equal to 28,262 euros per square meter per year. But what are the rental prices for retailers like in other international shopping hotspots, such as Champs Elysées in Paris or Via Montenapoleone in Italy or New Bond Street in London?
FashionUnited maps the 10 most expensive shopping locations in the world according to the rental prices and shares them with you in the Google map below.
Interested in reading more on the world's priciest shopping streets? Then click here to read more.
Photo: Pexels
Vivian Hendriksz

|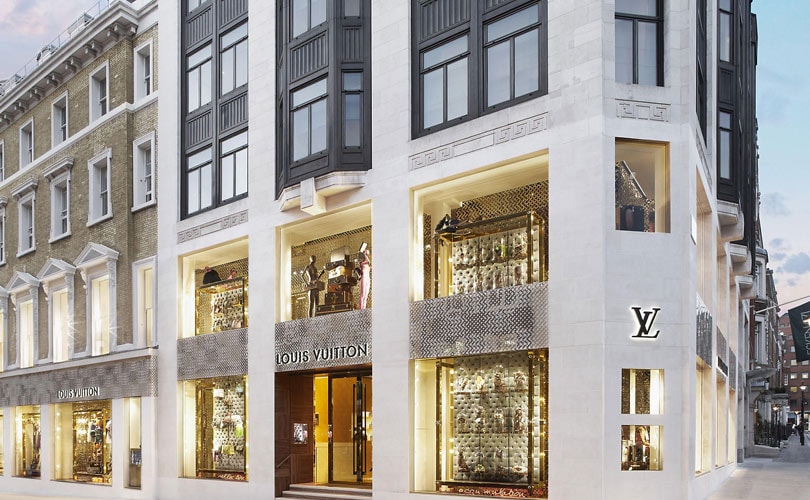 MAP London - New Bond Street has retained its appeal as one of the most luxurious shopping streets in the world. The shopping street, home to leading fashion houses such as Chanel, Mulberry and Louis Vuitton, remains a retail hotspot as annual average rent prices have surged over the past year, growing 37.5 percent, according to the latest report from Cushman & Wakefield's Main Streets Across the World.
The average rental price per square foot per year in June 2016 on New Bond Street, a Zone A district, was 1,600 pounds. A year later, the average rental price has grown to 2,200 pounds or 16,200 euros per square meter, ranking London's New Bond Street as the third most expensive shopping street in the world, up one spot since 2016. This year ranking sees the UK shopping street overtaking Champs Elysées in Paris, which has fallen from third place in 2016 to fifth place, just under Milan's Via Montenapoleone.
FashionUnited maps the 10 most expensive shopping streets in the world according to rental prices on the Google map below:
Read more here
New Bond Street retail rent price increases 37.5 percent in one year
Unsurprisingly, New York's Upper Fifth Avenue retained its crown as the most expensive retail street in the world, with an annual average rent of 3,000 US dollars per square foot (28,262 euros per square meter). Hong Kong's Causeway Bay retained its ranking in second place this year, commanding an average rental price of 2,725 US dollars per square foot in 2017, followed by New Bond Street at 1,719 US dollars. Average rental prices on Via Montenapoleone have increased over the last year, placing the Italian shopping street in fourth place, with rent prices sitting at 1,443 US dollars per square foot.
Champs Elysées in Paris rental prices remained steady over the last year, neither growing nor decreasing at 1,407 US dollars per square foot. Ginza in Tokyo, Japan ranks in sixth place, with an average rental price of 1,200 US dollars per square foot per year and is followed by Pitt Street Mall in Sydney, Australia at 1,000 US dollars per square foot. Seoul's Myeongdong comes in eighth place in the report's ranking of most expensive shopping locations per country, with average rental rates at 914 US dollars per square foot per year, followed by Bahnhofstrasse in Zurich at 883 US dollars and Kohlmarkt in Vienna in tenth place with 490 US dollars per square foot per year.
The results underline the continued demand for prime retail locations, despite the growth in online retailing. Over the year to June 2017, global retail rental growth increased 0.5 percent, reported Cushman & Wakefield, with 136 of the 451 locations monitored reporting growth against 90 to report a decline in rents.
Photo: Courtesy of Louis Vuitton, New Bond Street store
Simone Preuss

|
Happy faces at Chinese online giant Alibaba: the inventor of Singles Day as a commercial event (now officially called "Global Shopping Festival") announces ever increasing sales on 11th November each year; the sky seems the limit. Last year's record of 120.7 billion yuan (17.8 billion US dollars) was broken by midday on Saturday and increased by 48 billion yuan to reach a staggering 168.3 billion yuan (25.3 billion US dollars) by the end of the day.
The first hour of the mega event between midnight and 1 o'clock was key, accounting for goods sold worth 9.9 billion US dollars, almost half of all sales. Accordingly, Alipay, the group's electronic payment system, was running at full speed: at peak times, about five minutes past midnight, it handled 256,000 transactions per second, the company said, twice as many as during peak times in the previous year.
Alibaba calls and everyone joins in
Given the deep discounts offered not only by Alibaba but anyone, including competitors such as JD.com, many Chinese customers wait for Singles Day to fulfill their annual needs, for example when it comes to creams, toothpaste, soaps and other durable goods. But clothing and electronics such as air conditioning, microwaves and electric shavers were also sought after. According to Alibaba, 92 percent of all purchases were made by smartphone, cementing China's position as the world's undisputed number one in m-commerce.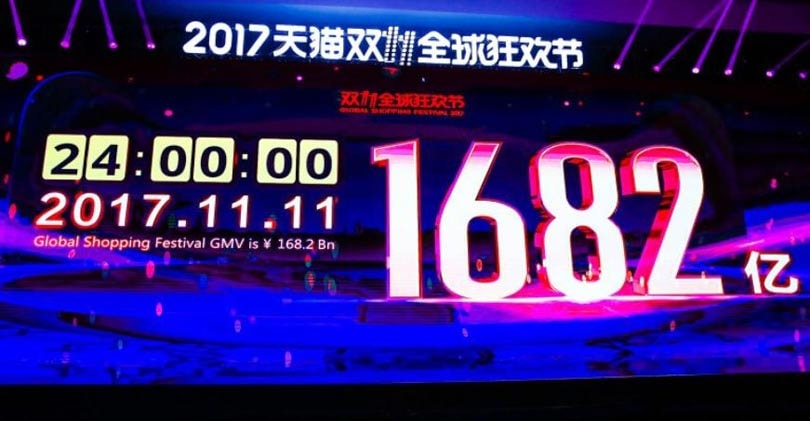 Following its motto "retail as entertainment", Alibaba celebrated in style - first on the eve of the event with a television gala with celebrities such as Alibaba boss Jack Ma, singer Pharrell Williams, Hollywood star Nicole Kidman and Chinese actress Fan Bingbing. Then, on Sunday, with a huge party in Shanghai, processing 24 hours of continuous stress, 812 million orders (657 million in 2016), 15 million listed products and 140,000 brand partners.
Alibaba counts on consumer engagement and brand building
But it is not only about sales but also consumer engagement and brand building, both of which Alibaba achieved. "I've talked with a lot of brand partners, and all of them recognize the importance of good sales. But more importantly, they know 11.11 isn't just about sales. It's about consumer engagement and brand-building," explains Alibaba CEO Daniel Zhang. "Success on 11.11 comes because every participant contributes the best resources, the best products and the best services to customers on that day."
Singles Day was launched by Alibaba as a commercial event in 2009, having no connection to the marital status of its customers. The day is named after the single digits in its date, 11.11, which was used as an alternative to Valentine's Day by Chineses students since the early '90s, celebrating their single status through karaoke parties and exchanging gifts.
Alibaba capitalised on the commercial aspect and incentivised gift giving through deep discounts. Now, China's students are busy shopping online on Singles Day, thus boosting the country's economy. And indeed, increased domestic consumption has made up for spending from abroad, which has been declining, leading to the Chinese economy growing by 6.9 percent in the first three quarters of the year. And other countries like the United States and the UK are only too eager to emulate Singles Day to reap its success in their own markets.
Photos: Alibaba
Vivian Hendriksz

|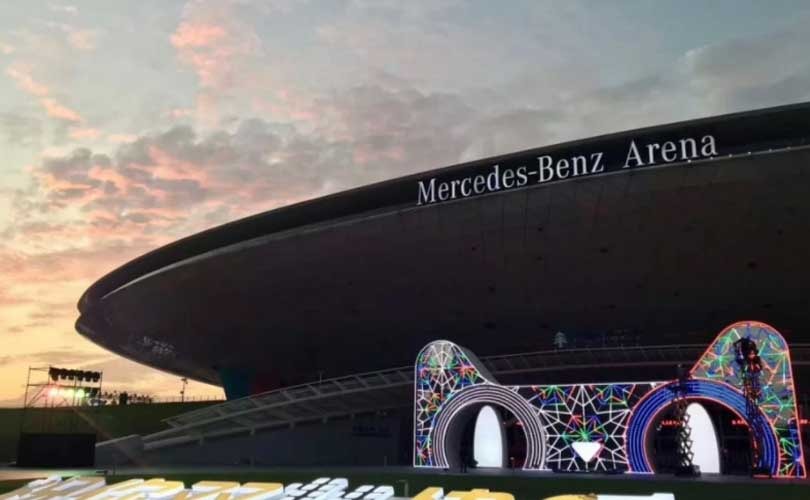 London - 11.11, others known as Singles' Day, is set to leave Black Friday, Cyber Monday and even Amazon's Prime Day eating its dust, as becomes the leading online shopping bonanza. Occurring annually on November 11, Alibaba's shopping holiday is estimated to generate a record 158 billion yuan, 24 billion US dollars of sales this year according to Citigroup Inc. In 2016, Alibaba made just under 18 billion US dollars in sales and is keen to break this record this year.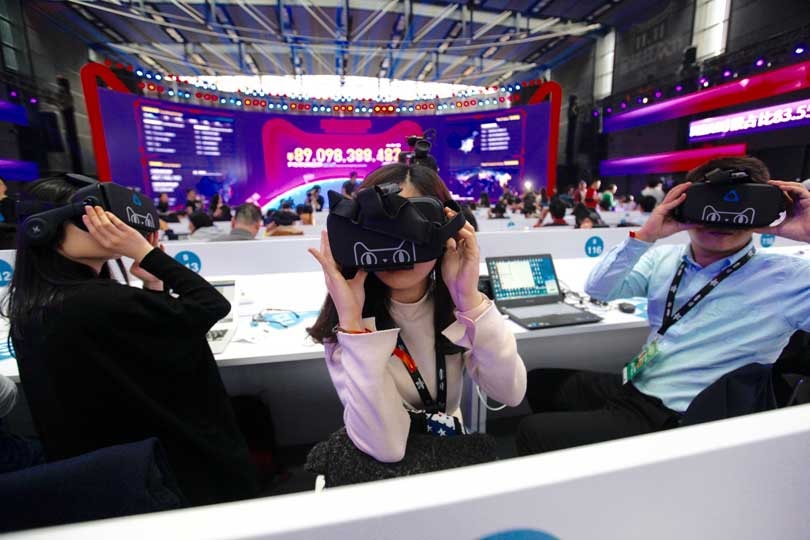 Since its first event back in 2009, 11.11 has grown into an 24 hour shopping and entertainment festival, making it 18 times larger than Amazon's Prime day and 2.5 times bigger than Black Friday and Cyber Monday combined. Kicking off at midnight, the 9th consecutive online shopping festival is set to offer 15 million products from more than 140,000 brands on discount on Tmall. 60,000 international brands will also be participating in the discounting frenzy, as other online platforms such as rival JD.com, will also be offering their own sales in a bid to attract shoppers. Everything from beauty, to fashion, furniture and more will be on sale, as 11.11 is set to reach over 600 million customers.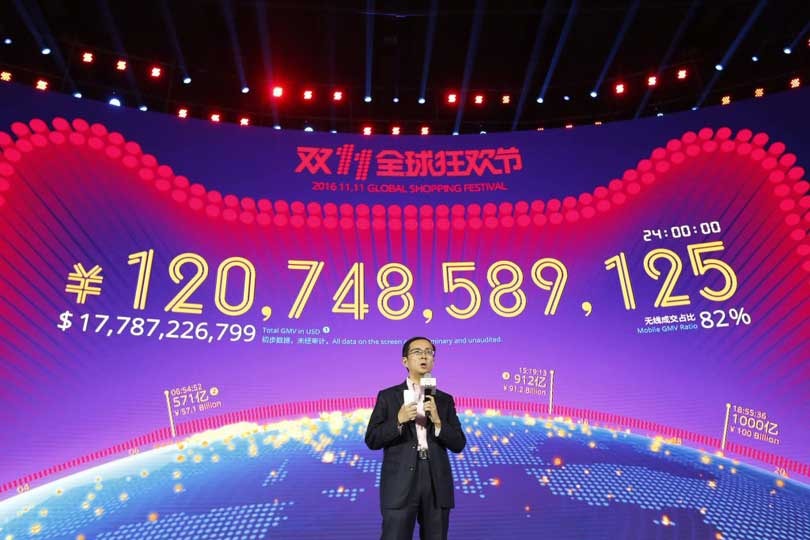 Singles' Day 2017 now 2.5 times bigger than Black Friday and Cyber Monday combined
In order to appeal to a wider segment of shoppers, Alibaba has penned a number of strategic partnerships with luxury brands, such as Opening Ceremony, Jason Wu and Robert Geller. In addition, Alibaba has also tapped a number of international singers, such as Pharrell Williams, Jessie J and tennis star Maria Sharapova, to attend its 3rd 11.11 countdown gala, which engages with viewers in real time via mobile. For example, last year viewers were able to win clothing won by stars or collect the traditional Chinese 'red packets' via their smartphones while they watched the gala. Last year's countdown gala was followed by 400 million viewers, which is three times more than those who followed the US Super bowl this year.
Former president of Fox news and Emmy-winning veteran television producer David Hill is set to direct the countdown gala for the second year in a row, believes the show is part of 11.11 ongoing success when it comes to consumer engagement. "If you analyze why we are doing the show, it's to turn shopping into sport and to make shopping into entertainment, so the show has got to reflect that philosophy," said Hill to Alizila, Alibaba's own news site. "And the way the show is constructed—with so many segments, so many stars and fun bits—it reflects the overreaching theme of what Single's Day has become. It is truly remarkable. We can do things in China we can't do virtually anywhere else in the world. In America, if you stream to any more than one or two million people you get a swirling circle of death, meaning it's not connecting. In China, we can stream to over 35 million people. It boggles the mind."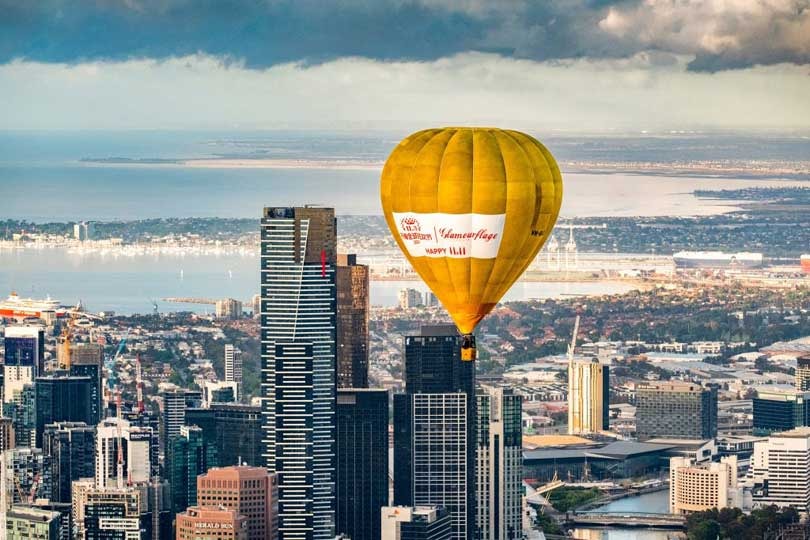 This year's 11.11 is also the one year anniversary of the 'New Retail' strategy launched by Alibaba. As the e-commerce giant continues to grow, it aims to blur the boundaries between online and offline while digitizing the offline retail world. It's leading supermarket concept Hema is a leading example of this, but the Chinese company is keen to generate more new retail formats, which is why it has partnered with 52 shopping malls in 12 cities to launch 60 pop-up 'iStores' for international brands such as Estée Lauder. These iStores offer technological features, such as facial recognition-powered payment solutions, scan-and-deliver 020 shopping features as well as AR beauty tutorials. Overall, 1,000 brands, including Gap, Vero Moda and C&A in 334 cities will convert their stores into to 100,000 iStore locations for 11.11.
But that is not all Alibaba has up its sleeve for 11.11. In order to help boost its popularity outside of China, Tmall is set to bring more than 100 domestic Chinese brands, such as Peacebird, Haier and Gree to international markets, targeting millions over Chinese shoppers living abroad.
Photos: Courtesy of Alibaba