Retail
Prachi Singh

|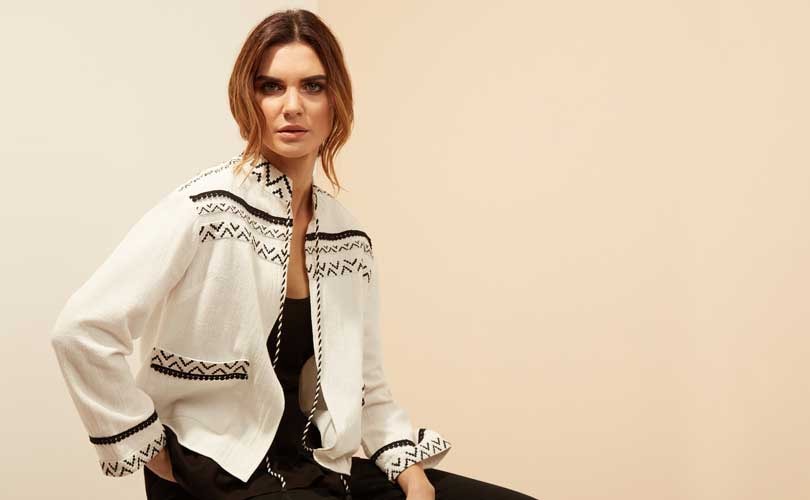 BHS International Limited has announced a new franchise partnership with the City Center Mall located in Sulaimaniya, Iraq to open four stores over the next five years. The company said that first two-floor 'anchor' store is scheduled to open in Sulaimaniya in May 2018 showcasing full product range in the men's, women's, kids, sleepwear and lingerie and home segments.
Commenting on the development, Rebecca Rajeswaran, Managing Director of BHS International, said in a statement: "This new partnership represents a significant step forward in the evolution of the modernised BHS as we extend our brand footprint in this exciting emerging market. In City Center we have found a partner that shares our passion for quality with an emphasis on British design."
"It was key for us to establish our mall with a brand that could engage with a wide addressable market and the blend of product, coupled with the beautiful new store concept, is a robust cornerstone for us to develop a mutually beneficial and long-term partnership with BHS International," added Soran Ahmad Ali, Managing Director of City Center.
Picture credit:J E Communications
Vivian Hendriksz

|
London - The rumors have proven to be true - Swedish fashion giant Hennes & Maurtiz is set to launch Afound, an off-price marketplace in 2018. The move sees the H&M group going head to head with leading online marketplaces (as well as offline), as the retail giant aims to create a "style-and deal-hunting paradise" which offers discounted fashion and lifestyle products.
Afound will feature both external brands, as well as H&M's own brands, including a wide range of well-known, popular brands for men and women, according to a statement. H&M has yes to specify which brands these will be, but a spokesperson has confirmed to FashionUnited that a list of all participating brands will be released closer to the launch date. The off-price marketplace is set to offer a selection of season-less products from both Swedish and international brands from a broad price spectrum in both online and in physical stores.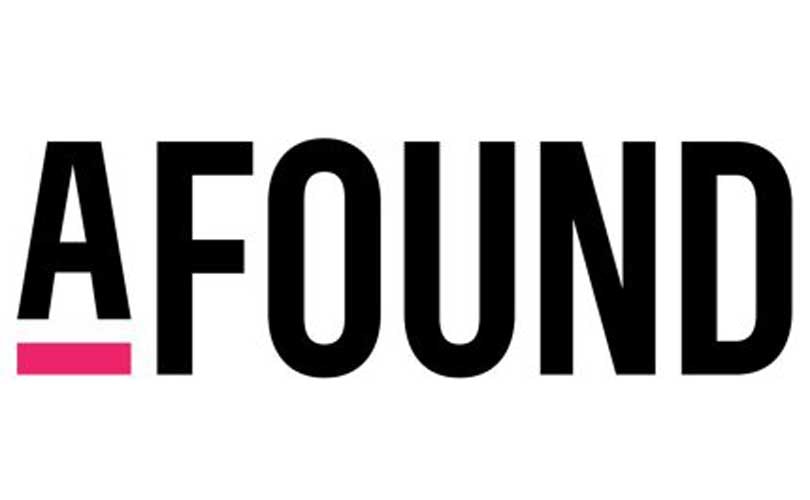 H&M Group to launch off-price marketplace concept: Afound
The new concept will also offer unique, limited product releases from a range of brands, all set at an appealing price to the consumer. "We see big potential for Afound and are looking forward to introducing the marketplace to our audience in Sweden in 2018. Afound cares about both the value of the products and the mix. And by offering personal style inspiration, quality labels, and the sense that you're getting a really good deal, Afound will offer a new form of off-price experience", said Fredrik Svartling, Managing Director of Afound in a statement.
H&M is set to launch its new retail concept online as well as in traditional brick and mortar store, starting in Sweden in 2018. The first Afound store to open is set to be located on Drottninggatan in Stockholm and its opening will coincide with the launch of Afound's digital marketplace in Sweden. The launch of Afound comes not long after speculation concerning H&M new retail concept first emerged. A report from Swedish news website Breakit stated that H&M was working on a new digital project under the code name "P12".
At the time H&M was said to be working with NA-KD, one of Scandinavia's fastest growing online fashion stores, to create a new sales platform which would offer consumers the best deals for branded apparel. H&M had reportedly already signed on 63 brands, although the exact brands have yet to be confirmed.
The announcement concerning the launch of Afound comes as H&M reveals its results for the full financial year to November 30, 2017. As sales continue to grow for the entire H&M Group, increasing 4 percent with VAT to 231,771 million SEK, the Swedish fashion giantturns its focus to strengthening its digital arm. In order to keep up with the fashion industry's ever-changing pace and to increase its market share, H&M is branching out into new concepts, like Afound."We constantly work on new ideas and innovations that will drive us forward – and there are many in our pipeline for 2018 and the years to come," said Karl-Johan Persson, CEO of the H&M Group in a statement.
Photo: H&M, Afound
Kristopher Fraser

|
Two former Under Armour executives have launched a new e-commerce brand called Revtown based in Pittsburgh, Pennsylvania. The company officially launched today, and features men's performance denim and casual shirts. They are planning to launch a women's collection in 2019.
Founded by Henry Stafford and Steve Battista, the two executives took the smart approach to the growing e-commerce market and the increasing trend in performance based denim to launch this company. Prior to starting this business together, Stafford oversaw Under Armour's North American business through 2016. Battista, who spent 17 years working at Under Armour was most recently head of brand and creative. The company's founders also include chief digital officer Matthew Maasdam, former head of Under Armour's e-commerce Operations, and CFO Chris Lust, founder and partner of Dock Street Capital Management and SLC Capital Management.
Customers are allowed to combine orders with a service called Revtown Crate, where they can purchase two pairs of jeans and three t-shirts for 210 dollars, which according to Stafford is "less than a typical pair of designer jeans." Jeans are offered in two styles, a more formal style that can be dressed up, and a more comfortable, casual style. Pima cotton t-shirts also come in four styles.
While the denim market once seemed to be losing ground as consumers turned to more athleisure options like joggers, the market is still going strong as manufacturers and apparel companies attempt to make offerings sportier.
photo:via Revtownusa.com
Kristopher Fraser

|
As Esprit continues to struggle financially and with bringing in customers, they have opted to shutter their Hong Kong flagship store. They will also close their Peking Road flagship and a Causeway Bay location this year.
The company, which is listed in Hong Kong, issued a profit warning to investors on Thursday that they will record a net loss of between 121.5 and 125 million dollars, compared to a net profit of 7.8 million dollars last year. Esprit has spent several years trying to make a turnaround, and blamed its still lackluster performance on declining brick-and-mortar sales, taxation, and impairment of its China operations.
The store first opened in 2009, and while the flagship was in a prime tourist destination that typically has strong retail traffic, it could never get the strong retail traffic needed to have the store turn a profit. Most of Esprit's business has fallen off in the Asian market, sales of which made up just 10 percent of the brand's revenue last year.
AFP

|
"Artificial intelligence and robots will kill many jobs." It's a depressingly blunt statement for anyone to make, but even more so as it is the prediction of Jack Ma, CEO of the Chinese online sales giant Alibaba.
The rise of AI -- its huge potential and fears over its potentially negative consequences -- is just one of the big issues discussed at the World Economic Forum in Davos, along with breaches of personal data and fake news. But it is probably artificial intelligence and the ability of machines to not only interact with, but manipulate human beings that raises the most suspicion.
Aware of growing governmental and public distrust, the giants of tech are trying to address the issues. "Technology should always give people new opportunities, not remove them," Ma said. But when IBM President Ginni Rometty admits that "100 percent of jobs will be somehow affected by technology," it might be a tough sell. It's not just about jobs.
"People want to trust technology, as long as they know who is behind it," said Neelie Kroes, now a member of the Open Data Institute, after having been for years the European commissioner in charge of digital issues. In recent months, US-based Uber, which connects individuals with drivers through an application, found itself in the hot seat after several murders perpetrated by its chauffeurs, notably in the United States and in Lebanon.
"You have to remember that the rating of a driver evaluates his driving but cannot predict if he is a serial killer," Uber director Dara Khosrowshahi told a panel at this week's economic gathering in the Swiss resort of Davos. "In this situation, who is responsible, the individual or the platform?" wondered Rachel Botsman, an expert on the issue and author of the book "Who Can We Trust?"
Uber is the best known example of a fast-growing company with a bruised reputation: accused of bad working conditions and sexual harassment it has faced chaotic legal proceedings and massive data piracy, which have sapped the firm.
"For a long time, the answer of many digital companies has been to say: we are only the software, the platform, but technology now penetrates every aspect of our lives, our trades, our homes, our relationships," said Zvika Krieger, who leads digital projects for the World Economic Forum, the organiser of the Davos meeting. "Our response is no longer audible," he said.
'Too slow'
In Davos, there was also concern about Internet giants hoovering up huge amounts of personal data, sometimes illegally and sometimes sharing it with authorities. "The danger is that we are too slow and that the world is destroying us while we are still asking who really owns our data," said German Chancellor Angela Merkel during her Davos speech.
In the same way, attitudes towards social networks and search engines are changing. "The main question is whether Facebook and Google are technology companies or editorial companies, it is a question that remains unresolved," said Martin Sorrell, CEO of the British advertising giant WPP. Amid the mistrust, Davos heard unique proposals from the digital world, which mostly rejects too much oversight by governments, believing it would stifle innovation.
Marc Benioff, the outspoken CEO and founder of Salesforce, a major cloud services company, called plainly for more regulation of the sector. "We're the same as any other industry," Benioff told CNBC in Davos. Much like "financial services, consumer product goods, food -- in technology, the government's going to have to be involved," he said.
Observers hailed what they saw as a change of heart by the titans of tech. "Regulatory authorities in Europe have been complaining for years that big digital companies are not responding when they're called," said WEF's Zvika Krieger. "Let's say they're picking up the phone now." (AFP)
Photo: Jack Ma, courtesy of Alibaba Group
Kristopher Fraser

|
Uniqlo has plans to go full-speed ahead by opening a new store in Sweden, a move that would put them in rival H&M's home market. The brand plans to launch its first store in Stockholm this fall. This would mark Uniqlo's entrance into the Nordic market.
Uniqlo is famous for its Heat Tech technology, which will have excellent appeal to consumers in the colder Nordic market. Although Uniqlo has gained huge popularity in the East Asian and American markets, in all of Europe they only have 70 stores. In their 2016 annual report, Fast Retailing's CEO Tadashi Yanai outlined expanding Uniqlo's international growth as one of their top priorities for 2017.
Although the company's report for 2017 isn't out yet, they made great strides with their new LifeWear category and saw strong market growth in Japan. While we are living in an era of online shopping, according to the 2016 report, only 5 percent of Uniqlo's sales came from online. The move to open brick-and-mortar in Sweden is a smart one until their online sales catch up with their in-store sales.
photo: via Uniqlo Facebook page
AFP

|
Chinese e-commerce giant Alibaba has come under fire over its handling of user data in an episode that underscores growing concerns for privacy in the hyper-digitised country.
Alibaba affiliate Ant Financial was forced to apologise on Wednesday after users said they felt misled into allowing its Alipay service to share data on their spending habits with its credit-scoring arm and other third-party services. Controlled by Alibaba co-founder Jack Ma, Ant Financial provides mobile payment, lending, and credit services to millions of Chinese consumers, and the controversy has featured prominently in China's state-controlled media this week.
Consumers have come to expect a lack of privacy in a country where the government collects a file of personal data on each person including financial, education and other information, and where video surveillance is widespread. But many Chinese internet users reacted with unusual outrage to learn that Alipay, which is used by millions daily to make mobile and online purchases on Alibaba's Taobao platform and elsewhere, had automatically checked a box and hidden language showing they agreed to share their data.
"It's just like Taobao profiting from selling our information, there's no way to refuse!" one user of China's Twitter-like Weibo service complained. The sale of personal information is common in China, which last year implemented a controversial cybersecurity law that among other things requires services to store user data in China and receive approval from users before sharing their details.
"Because lots of information is already out there, everyone thinks there is no way to protect our personal information," said Yue Shenshan, the lawyer whose online posts helped highlight the Ant Financial issue. "But if we don't focus on protecting our private information right now, the situation will only worsen." Ant Financial embedded the new policy in a page Alipay users see when they click through to see their 2017 spending activity.
Screenshots of the activity are frequently freely shared on social media by users who boast either about their purchasing power -- or frugality. "So angry" wrote one executive at a Beijing internet company who this week posted a screenshot of his 9.6 million yuan ($1.48 million) Alipay tab for the year. Ant Financial said in a statement that it has since changed the opt-in policy and showed users how to change their settings. "We are deeply sorry to everyone for the misunderstanding and panic this incident caused," it said.
Privacy is a particularly high-profile issue now as the Chinese government is in the process of developing a national "social credit" scoring system that may rate people on everything from their credit-worthiness to their loyalty to the Communist Party. Alibaba's credit-scoring unit Sesame Credit may someday feed data into that system. The Alipay controversy arose just as regulators in Washington this week rejected Ant Financial's proposed acquisition of US-based MoneyGram after concerns were raised over the security of American customers' data. (AFP)
Simone Preuss

|
Japanese footwear maker Asics has opened two new brand stores - one on 579 Fifth Avenue in New York City, which is the brand's first flagship store in the US - and one on Mariahilfer Strasse in Vienna, Austria, the city's longest and most lively shopping street, which is the first Austrian brand store.
Both stores were designed to represent Asics' heritage and mantra of "Sound Mind, Sound Body", which is reflected in the brand's name, which is an acronym for the Latin phrase 'anima sana in corpore sano', meaning "a sound mind in a sound body", thus encouraging the pursuit of mental and physical health and well-being.
In addition, the new flagship stores serve as platforms for the brand to reach a wider variety of consumers. Also, for the first time in a brand-owned location in the US, Asics features two distinct brands, namely its atheletics brand Asics and lifestyle brand Asics Tiger.
"Asics is proud of its unique approach to the retail experience and our product development that focuses on maintaining a healthy lifestyle as a whole. By combining two of our uniquely different brands, we are offering consumers a wide range of quality performance and lifestyle shoes and apparel for an array of needs – directly addressing the shift in the way people are working out and moving today," commented Gene McCarthy, president and CEO of the Asics America Corporation. "We are truly excited to see how consumers respond when we bring the essence of our brand and our heritage to the streets of New York City for our biggest presentation of the brand yet."
First Asics flagship stores in New York and Vienna
The 2,035 square foot Fifth Avenue store, located in New York's shopping mecca, balances the highly technical aspects of the brand's products - a sound body - with natural, warm finishes, features and materials - a sound mind - resulting in an "environment that immerses customers in a world where both the mind and body are stimulated".
The new global retail concept that combines performance and lifestyle products, represents the pinnacle of a new global concept created by design agency Brinkworth and is reflected across point of sale areas globally. "Every design and material detail has been elevated and considered against Asics' heritage and local context, bringing a distinct New York attitude to the space," said Sam Derrick, director at Brinkworth.
The same is true for the Vienna store, where a motion ID running service point and a community space are among the highlights. The former provides individualised recommendations for the best running shoe for each customer and the latter offers free classes that range from yoga to HIIT training.
Among other store highlights are digital touchpoints that inform customers about products, weekly running analyses, mannequins made out of recycling materials and hangers made of 50 percent grass and 50 percent recycled materials.
Asics' new global campaign 'I MOVE ME' is brought to life via a sensory experience exhibited by sight, sound and motion. In-store elements include an infinity mirror, LED light columns and 'I MOVE ME' visuals that are strategically placed throughout the space and prominently displayed in the large floor-to-ceiling windows for maximum exposure both on the interior and exterior.
Photos: Asics flagship in NY (1); Asics flaship in Vienna (2-4), all courtesy of Asics
FashionUnited

|
With the ability to instantly adopt catwalk fashion and provide trend-led clothing for an affordable price, fast fashion retailers have been among the bigger value gainers in the last few years. The success of fast fashion has been near universal, thanks to efficient supply chains and economies of scale that have allowed fast fashion brands to market design-led offerings at very low price points. One of the most successful fast fashion brands over 2012-2017 in absolute value growth terms was H&M, which grew by USD 4.8 billion according to Euromonitor International provisional estimates as it expanded aggressively beyond its core market in Western Europe. However, as fast fashion becomes widely available, it is erasing identity and true personal style is becoming obsolete. Millennials are becoming disillusioned and eager to recapture their own personal style, seeking unique and individually tailored products that reflect their own values rather than following a homogeneous style. Brands in the fashion industry are already offering personalised products to consumers and are currently looking for ways to deliver personalised solutions quickly and on a larger scale.
adidas seeking speedier personalised solutions
Sportswear giant adidas was among the first players to bring customised products to the masses, through the likes of its mi adidas platform where customers can personalise shoes, choosing between various graphic prints, and add a personalised message. The challenge mi adidas is facing is that it takes a few weeks to deliver the product to consumers once manufactured. In a digital world where consumers are used to accessing products instantly this remains a main turn-off factor limiting the prospects of personalised fashion.
Thus, in an attempt to deliver speed to consumers and to be able to address their unique needs within days, adidas is placing factories closer to consumers, opening a brand new automated manufacturing plant in Ansbach, Germany in late-2015. In fact, Speedfactory is adidas' attempt to develop the capacity to deliver customisable goods quickly, as automated technology is expected to transmute digital designs into customised footwear within hours, and deliver it directly to consumers in Europe within a few days.
The new era of 3D printing bringing mass production
adidas' partnership with Silicon Valley start-up Carbon brings the mass production of personalised shoes even closer. The result of this partnership is Futurecraft 4D, a major adidas footwear innovation for 2017. Futurecraft 4D uses light and oxygen and is able to manufacture 3D-printed midsoles on a scale of 100,000 pairs by 2018. Although companies have demonstrated shoes with a 3D printed midsole, this is the first time a sportswear manufacturer will produce and sell 3D printed midsole shoes on such a large scale, since the new technology speeds up the manufacturing process and brings down print time. With footwear, the ultimate goal of adidas would be to replicate the 'Knit for you' pop-up shop that saw the real time creation of custom sweaters based on a body scan of each buyer. Such innovations and speedy customised solutions is a great strategy for adidas to catch up with its main rival Nike; with preliminary Euromonitor International estimates putting value sales at USD30 million in 2017, adidas still remained far below Nike which saw global sales of USD47 million in 2017. However, the preliminary data is also showing that adidas has begun outperforming Nike by delivering much higher growth of 16 percent, while Nike has reported growth of just 1 percent in 2017.
Customised footwear also has the potential to maintain robust online sales growth rates for retailers. Globally, 16 percent of footwear is sold online in 2017, making footwear one of the most digitally penetrated fashion categories. According to Euromonitor International's 2017 Global Consumer Trends Survey, in 2017, 47 percent of respondents indicate that one of their main motivations to buy products in brick-and-mortar stores is because they prefer to see or try the product before buying. However, if brands were able to offer customisable footwear so that consumers would be confident that it is a perfect fit, then this would have the potential to significantly accelerate the growth of online shopping.
Artificial Intelligence making mainstream strides
As consumers are increasingly shopping online, retailers are looking for a way to enhance the consumer shopping experience. Thus, they are already using AI that is analysing data collected from the consumers' searches and previous purchases to provide personalised recommendations of the products that consumers might need in future. In November 2017, Alibaba, which holds 72 percent of apparel and footwear internet retailing sales in China, used artificial intelligence to bring personalisation into brick-and-mortar stores during Singles' Day, a Chinese shopping festival, by installing fashion assistants called FashionAI that acted like personal stylists. The technology could transform commerce by giving consumers an incentive to visit brick-and-mortar stores at a time when offline retail is declining in favour of online. Such a move is in line with the Chinese government's plan to lead the world in AI by 2030, with China already being among the largest investors in AI technology.
Personalisation will remain a key trend within the fashion industry for years to come. However, brands really need to work hard to bring personalised products into the mainstream by reaching the scale, speed of production and delivery that fast fashion retailers provide. With adidas selling personalised sweaters through its "Knit for you" pop up store for USD215 however, brands still need to reduce the production costs to achieve true disruption.
Written by: Kseniia Galenytska, Senior Research Analyst at Euromonitor.
Image: H&M
Simone Preuss

|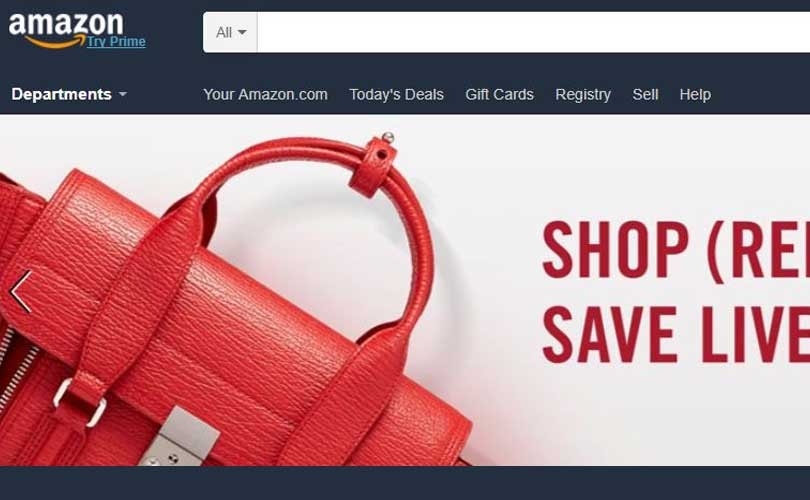 As online giant Amazon announced yesterday, the company "celebrated its biggest holiday" season this year, with more than four million people starting Prime free trials or beginning paid memberships, Amazon stated in a press release. However, no sales concrete sales figures were mentioned yet.
"Thank you to the millions of customers and hundreds of thousands of Amazon employees all around the world who made this holiday better than ever before. We look forward to another great year ahead," commented Jeff Wilke, CEO Worldwide Consumer at Amazon.
The number 1 and number 2 top-selling products across all categories were Amazons Echo Dot and Fire TV Stick with Alexa voice remote, respectively. In the US, UK, Germany and Japan, Fire TV continues to be the number 1 streaming media player family across all retailers. Items shipped with Free One-Day Shipping or Free Same-Day Delivery or Ultra-Fast Delivery with Prime Now more than doubled this holiday season. With more than one billion items ordered worldwide, small businesses and entrepreneurs had a record-breaking season as well.
"Since Day One we have obsessed over what we believe our customers care about – incredible deals and low prices, fast and free shipping, and a wide selection of top products – and we continue to provide all three, all the time," explained Wilke. "We're excited that people continued to join Prime this holiday, to take advantage of more fast and free shipping options plus new convenient delivery like Amazon Key, as well as early access to Lightning Deals and unlimited streaming of TV shows and movies, including Prime Originals and more."
Across North America and Europe, Amazon associates at ten fulfillment centers picked, packed and shipped more than one million customer packages in a single day. The online retailer's peak day of customer fulfillment in 2017 was December 19.
In the fashion category, the best-selling items in the US this holiday season included the Asics Men's GEL Venture 5 running shoe, Levi's Men's 505 Regular Fit jeans, UGG Women's Classic Short II boot and the Alex and Ani Initial Expandable wire bangle bracelet. According to Amazon's holiday fun facts, customers purchased enough Calvin Klein products on Amazon.com during the holidays to give five items to every attendee at Coachella 2017.
According to Amazon, customers shopped from hundreds of millions of products, including a vast selection from small businesses and entrepreneurs; more than one billion items were ordered from them – and over just five days, from Thanksgiving through Cyber Monday, nearly 140 million items were ordered from small businesses and entrepreneurs.
Photos: Amazon website