People
Prachi Singh

|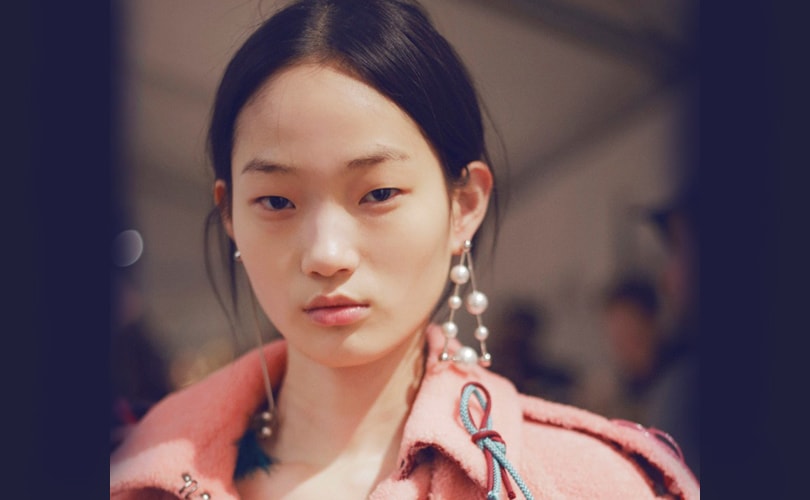 After serving the fashion house since 2001, Burberry's chief marketing officer, Sarah Manley is leaving the business at the end of July, reports Fashion Network quoting sources familiar with the development. The news follows after the brand's creative director Christopher Bailey presented his last collection in London recently. Manley had joined Burberry one month after Bailey was named the label's new creative director, the report adds.
Manley's career with the company started as global director of public relations, and then she was appointed vice president, and then SVP of marketing followed by her current position as chief marketing officer, which she has been holding over the last decade. The report further adds that Manley played a key role in expanding Burberry's presence on a global scale through events like a massive holographic show; exhibition and store opening combinations in Beijing and Shanghai. She also led the "London in Los Angeles" concept at the Griffith Observatory.
In the third quarter to December 31, 2017, Burberry said comparable store sales increased by 2 percent, while retail revenues were down 2 percent reported and positive 1 percent underlying to 719 million pounds. The company has said that guidance for FY18 operating profit remains unchanged and continue to expect to remain strongly cash generative.
Brand Picture: Burberry website
Prachi Singh

|
Associated British Foods plc, parent company of Primark has announced that its Chairman Charles Sinclair will retire from the board on April 11, 2018.
Michael McLintock, the company added, an independent non-executive director of the company since November 1, 2017, will succeed Sinclair as Chairman of the company and as chairman of the nomination committee on that date. Meanwhile, Ruth Cairnie, an independent non-executive director of the company, will succeed Sinclair as chair of the remuneration committee on April 11, 2018.
In its recent trading update for the 16 weeks to January 6, 2018, sales at Primark increased 7 percent compared to the same period last year at constant currency driven by increased retail selling space.
Picture:Primark website
Prachi Singh

|
Gucci has announced a new organizational structure effective March 1, 2018 in a bid to expand its growing global business, reports WWD. The new structure will see four new areas namely merchandising and global markets, headed by Jacopo Venturini; indirect channels, outlet and travel retail, headed by Piero Braga; brand and customer engagement, led by Robert Triefus and digital business and innovation, headed by Nicolas Oudinot, while rest of the reporting lines to Gucci's President and CEO Marco Bizzarri remains unchanged, the report added.
Coinciding with the change in its organisational structure, Gucci has also announced that its executive vice president and chief consumer officer Micaela Le Divelec is leaving the business. Le Divelec has served the company since 1998 in growing career moves. In 2004, she was appointed group controller and later promoted to the position of chief financial officer in 2008. In September 2010, she was named Gucci executive vice president and chief corporate operations officer.
In its recent set of financial results, parent company Kering attributed buoyant annual sales and earnings growth to Gucci, which outperformed the market, with 2017 revenue topping the 6 billion euros (7.3 billion dollars) mark for the first time, up 41.9 percent reported and 44.6 percent on a comparable basis.
Picture:Gucci website
Prachi Singh

|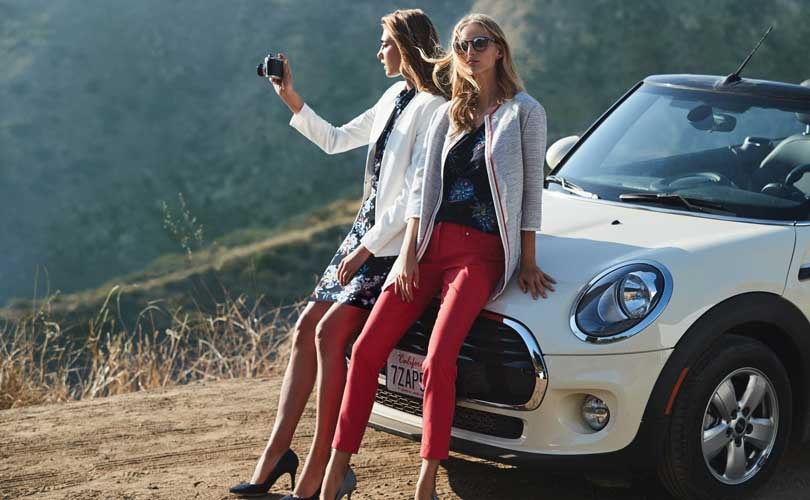 The supervisory board of Gerry Weber International AG has announced the company's future managing board structure. Effective April 1, 2018, the company said that Gerry Weber's managing board will again be composed of three members - Johannes Ehling will join as Chief Sales Officer and Chief Digital Officer for three years, Jörg Stüber will continue to serve as Chief Financial Officer on the managing board chaired by CEO Ralf Weber.
The company added that as long-serving head of finance of the Gerry Weber Group, Stüber was appointed temporary CFO after the departure of Dr. David Frink in November 2017. However, his contract will be renewed by another three years effective April 1, 2018.
Chief Executive Officer Weber will be responsible for corporate development, strategy, procurement and logistics as well as the strategic business unit (SBU) Gerry Weber/talkabout and the SBU Taifun/Samoon. CFO Stüber will be responsible for finance, controlling, central purchasing, compliance, investor relations and HR and Ehling in his position as chief sales and chief digital officer, will assume responsibility for the national and international distribution channels, IT and the digital strategy of the Gerry Weber Group as well as for the HallHuber SBU.
The managing board has projected group revenues to reach between 870 million euros (1,068 million dollars) and 890 million euros (1,092 million dollars) for the fiscal year 2017/18 and assumes that the implementation of the measures yet to be developed and the ongoing modernisation of the brands will lead to further extraordinary effects in FY 2017/18. Consequently, consolidated EBIT reported are expected to come in at between 10 million euros (12 million dollars) and 20 million euros (24.5 million dollars).
Picture:Facebook/Taifun
Prachi Singh

|
Li & Fung has announced the appointment of Valerie Lavion as Executive Director leading the company's children's wear platform and department stores in North America. Based in Hong Kong, the company said, Lavion will play a key role in helping the company continue to accelerate efforts to drive speed, digitalization and innovation across the whole business and will report to Carmen Chau, President, Li & Fung supply chain solutions.
"We are delighted to welcome Valerie, a proven leader in our industry, to Li & Fung," said Chau in a media release, adding, "Valerie brings a wealth of experience in global strategic sourcing, product development, production management supplier relations and change management, all of which she will leverage in her role on our team. I look forward to the significant value she will bring to our team and the business overall."
Lavion, the company added, brings around 20 years of international experience in branded apparel, department stores and specialty retail to Li & Fung. Over the course of her career, she has held several senior management roles at companies including Ann Taylor, Mast Industries, Victoria's Secret, Kids R Us, Kohls and Sears.
Picture:Li & Fung website
Prachi Singh

|
House of Fraser has announced the appointment of David Walker-Smith, who will be joining the company's executive team as Chief Product and Trading Officer. The company said, reporting to the company's Chief Excutive Alex Williamson, Walker-Smith will be joining House of Fraser on March 12, 2018. He replaces Maria Hollins who will be leaving the business to pursue new opportunities.
Commenting on Walker-Smith's appointment, Williamson said in a statement: "I am delighted to announce the appointment of David Walker-Smith as Chief Product and Trading Officer. David has had a stellar retail, buying and merchandising career to date. Our ability to attract an individual of David's calibre is a real testament to our ambitions for growth in the UK."
Walker-Smith, the company added, has worked in retail, buying and merchandising for more than 20 years, bringing a wealth of experience to the Group. He has held key senior leadership roles at Fenwick's, as managing director, and Selfridges, where he was executive buying and merchandising director (beauty, menswear and home). More recently, he was advising some of the biggest luxury retailers in the world as a brand consultant.
"I am excited to be joining this iconic retailer at a time of evolution for the industry. This role is an opportunity to enhance the overall experience of House of Fraser by collaborating and innovating with product and brands to build unique customer propositions. Alex has huge ambitions for House of Fraser and I'm looking forward to delivering the transformation with him and the team," added Walker-Smith.
Picture:Facebook/House of Fraser
Prachi Singh

|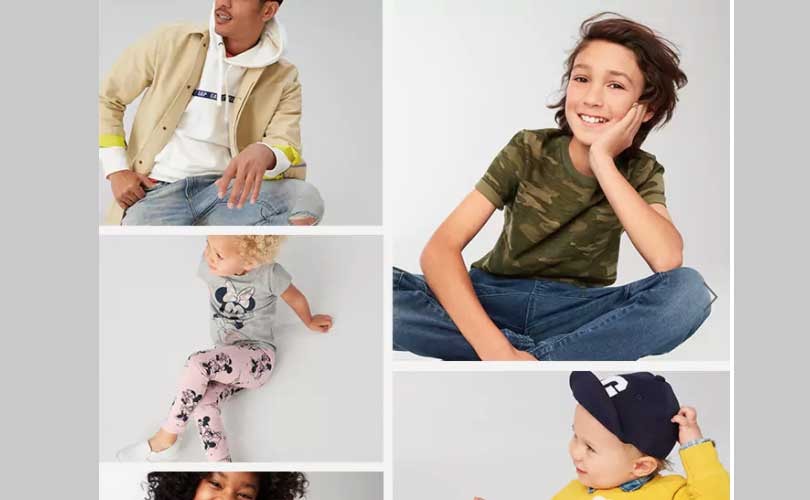 Gap Inc. has announced that Jeff Kirwan, president and CEO of Gap brand, has decided to leave the company. The company added that a search is underway for a new president of Gap brand. In the interim, Brent Hyder, current Gap Inc. EVP, global talent and sustainability will oversee the brand.
"Under Jeff's leadership we made significant progress on the operating model of Gap brand. We have also seen the results of exceptional marketing and customer engagement reflected in increased traffic, improved sales and the strength of the digital business" said Art Peck, Chief Executive Officer of Gap Inc. in a media statement, adding, "While I am pleased with our progress in brand health and product quality, we have not achieved the operational excellence and accelerated profit growth that we know is possible at Gap brand. As we move into the brand's next phase of development, Jeff and I agreed it was an appropriate time for a change in leadership."
Prior to his current role, Hyder served as chief operating officer at Gap brand. He also served as vice president and general manager of Gap Japan K.K., leading all aspects of the company's business in Japan.
Picture:Gap website
Kristopher Fraser

|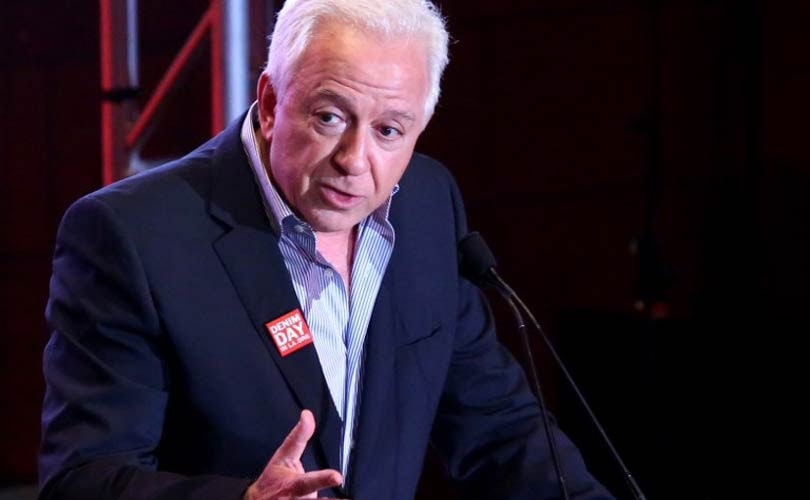 Guess co-founder Paul Marciano is taking an unpaid leave from his company while an investigation goes on regarding allegations of inappropriate conduct made by actress and model Kate Upton. Earlier this month, Upton came forward to accuse Marciano of sexual assault and harassment when she was 18. According to Upton, on the first day of a Guess photoshoot in July 2010, she was groped and accosted by Marciano. Marciano and Guess have denied the claims.
"I have pledged my full cooperation to the company, and I have the utmost confidence in our CEO, Victor Herrero, to continue leading the company during this time," Marciano said today in a statement.
Paul Marciano taking unpaid leave from his company due to sexual harassment investigation
A special committee of two independent directors has been formed to oversee the investigation, which is being conducted by O'Melveny and Myers. The committee is also retaining the law firm Glaser Weil.
"The company takes very seriously any allegations of sexual misconduct, is committed to maintaining a safe work environment, and looks forward to the completion of a thorough investigation of all the facts," it said in a statement.
Guess shares fell 17 percent today after the news broke.
"He shouldn't be allowed to use his power in the industry to sexually and emotionally harass women #metoo", Upton tweeted, using the hashtag associated with the widespread movement to take down men who've abused their power to sexually harass women.
A representative for Guess was not immediately available for further comment.
Photo: Ari Perilstein/ Getty Images North America / AFP
AFP

|
Paul Marciano, co-founder of fashion giant Guess, is relinquishing his day-to-day responsibilities after model Kate Upton accused him of grabbing her breasts and aggressively kissing her, the company said Tuesday.
The 65-year-old Guess co-founder and creative director denies the allegations, but the company's board of directors has commissioned an investigation by outside lawyers into the claims of improper conduct. "The board of directors and Mr Marciano have agreed that Mr Marciano will relinquish his day-to-day responsibilities at the company, on an unpaid basis, pending the completion of the investigation," Guess said in a statement. Marciano said the company would have his "full cooperation." Following the announcement, Guess shares were down 3.8 percent on Wall Street. Upton, who was once the face of the label, first accused Marciano on Twitter, before detailing her allegations in an interview with Time magazine as the #MeToo campaign against sexual misconduct widens within the fashion industry.
The 25-year-old told Time that after a July 2010 lingerie shoot, Marciano "forcibly grabbed my breasts and started feeling them -- playing with them actually." After she pushed him away, she said he continued to touch her "in a very dominating and aggressive way" and at one point "forcibly grabbed the back of my head so that I could not move and started kissing my face and my neck." A month later on another shoot, she said Marciano repeatedly asked to come up to her hotel room, but that she turned off her phone, locked the door and tried to sleep.
"I was terrified. All I could think was if he was able to get into my room, it would not be good," she said. "The next day, I learned that I had been fired from the shoot. Someone had called my agency to say I had gotten fat and would not be needed on set." Marciano co-founded Guess in 1981 and has been its executive chairman and chief creative officer since 2015. Upton is married to star Houston Astros pitcher Justin Verlander, and is known for appearing on the cover of Sports Illustrated swimsuit editions. (AFP)
Prachi Singh

|
LVMH Moët Hennessy Louis Vuitton has appointed Serge Brunschwig as the new Chairman and Chief Executive of fashion house Fendi, reports Reuters. Reporting into Toni Belloni, LVMH Group Managing Director, Brunschwig replaces Pietro Beccari, who was named Chairman and CEO of LVMH's Christian Dior Couture in November last year.
Last year, after Sidney Toledano ended his 20 year long journey heading Christian Dior, Beccari, then CEO of Fendi, stepped into the role vacated by Toledano. Toledano moved into a supervisory role as chief of the LVMH Fashion Group.
Last month, LVMH reported revenue of 42.6 billion euros (65.4 billion dollars) in 2017, an increase of 13 percent over the previous year, while organic revenue growth was 12 percent. Profit from recurring operations reached 8, 293 million euros (10,257 million dollars) in 2017, an increase of 18 percent, and group share of net profit was 5, 129 million euros (6,339.7 million dollars), representing growth of 29 percent.