People
Kristopher Fraser

|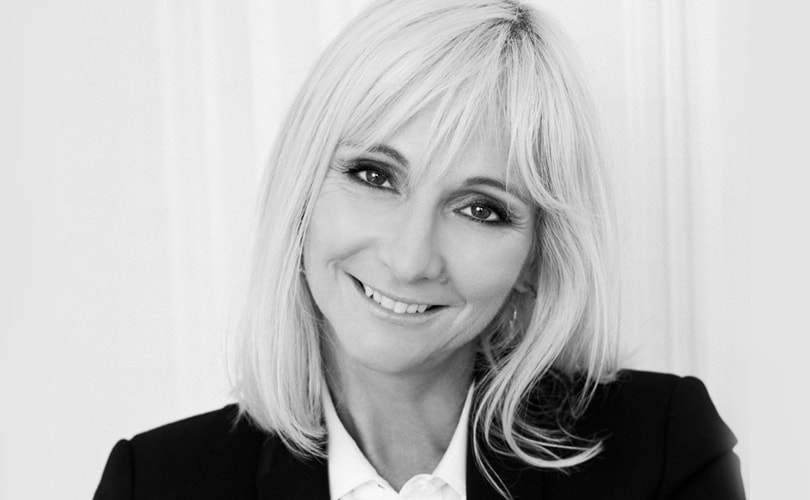 Sotheby's has announced that Laurence Nicolas has been named executive vice president, global managing director, jewelry and watches. This puts her at the forefront of Sotheby's two fastest growing categories. She will report to the company's CEO, Tad Smith. Nicolas will oversee Sotheby's jewelry and watch business including auction, private, e-commerce and retail sales, as well as the company's diamond venture, Sotheby's Diamonds.
Nicolas has over 25 years of experience in the luxury sector managing leading international brands. She joins the company from Christian Dior Couture where she was named CEO of Dior Timepieces & Fine Jewelry in 2001. There, she created the "Fine Jewelry" division in 2001, followed by the "Timepieces" Division in 2008. She's also occupied key positions at Cartier between 1990 and 2001, where she helped drive international retail and marketing operations.
"Our jewelry and watch businesses operate in markets much larger than the art market and this newly-created role has been designed to strengthen our cross-platform strategy and take advantage of the significant opportunity," said Smith. "Laurence's creativity, energy and experience will no doubt be inspirational for the talented teams she will lead, while also further enhancing our clients' experience and fostering Sotheby's growth in these two key areas."
Laurence will join the company on February 1 and be based in New York.
"I am thrilled to start a new challenge within such a leading and venerable Company and look forward to working with Tad and the Sotheby's team to further develop the jewelry and watch businesses," said Nicolas. "Given the smart and passionate people that I have already met in the company, and the amazing history and expertise Sotheby's has built since 1744, I believe the potential for growth is tremendous. I am confident that together, we can conceive and execute plans to drive consistent sales and growth."
photo: courtesy of Sotheby's
Kristopher Fraser

|
David Koma's replacement at Mugler has been named, and he's none other than Casey Cadwallader. The young man might not be a household name yet, but he has quite the impressive résumé. Cadwallader graduated from Cornell with a degree in architecture, and although he didn't go to a top fashion design school, like Parsons or Central Saint Martins, he's worked for reputable fashion houses including TSE, Narciso Rodriguez, Loewe and J. Mendel. He previously served as the design director for Acne Studio's pre-collections up until his new appointment at Mugler.
"The Clarins Group are very happy to welcome Casey Cadwallader to Mugler," said Sandrine Groslier, president of the Clarins Fragrance Group, Mugler Fashion and Fragrance, in a statement. "His determination and unique sensitivity to Mugler's artistic and experimental heritage will enable us to pursue the renewal of the house in the long term. We are confident that his personal vision and talent will position Mugler amongst the most sought after avant-garde fashion brands of today."
Mugler names former Acne Studio pre-collection designer as artistic director
Cadwallader is expected to usher Mugler into a whole new era. The brand's founder Thierry Mugler made the label famous for haute couture style designs and cinched waists. Cadwallader's predecessors, including both Koma and current Diesel artistic director Nicola Formichetti scaled back on the couture style approach to the brand and made it more evening wear style and approachable. Cadwallader, on the other hand, if his pre-collections for Acne Studio are any indication, could bring in a lot more color, relaxed silhouettes, and street style trends.
While Mugler, formerly Thierry Mugler named after the founder, was once one of the most revered fashion houses of the eighties and nineties, they haven't quite seen that level of acclaim since then. Cadwallader could be the designer to help the brand increase its demand, and even bring in more millennial consumers. He has quite the task ahead of him, but given his experience and style, there's plenty of hope for Mugler's future.
Photo: via Mugler Facebook page
Sara Ehlers

|
Under Armour announced a couple key changes to its staff recently. The sportswear brand has appointed a new senior vice president of digital product as well as chief financial officer.
Michael La Guardia wil be taking over as senior Vice President of digital product. He will report to Paul Fipps, chief technology officer. As of the new year, the company's restructuring plan will implement that all digital product, digital engineering and digital media will report directly to Fipps. With his new role, La Guardia will be responsible for implementing and executing a strategy to create successful products for Under Armour.
David Bergman was also named chief financial officer for the company. He had been acting as CFO since February of this year, but took over the role official on December 4. He will report to Kevin Plank and will be responsible for all accounting and financing within the company.
Sara Ehlers

|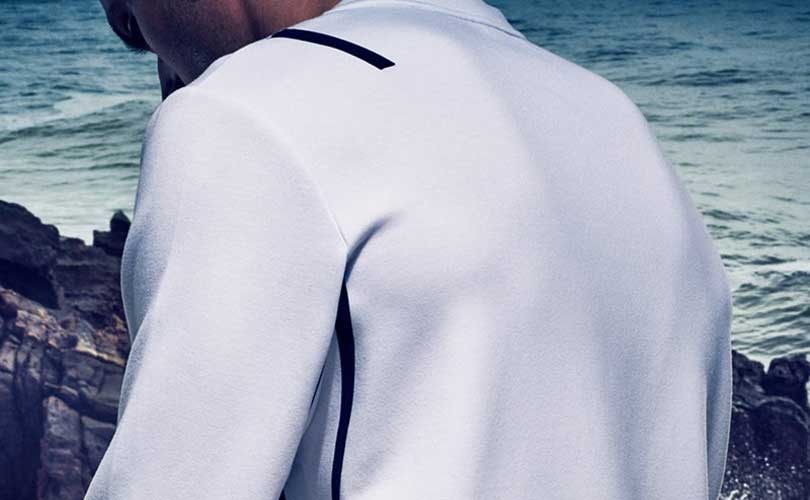 Under Armour has seemed to maintain a strong brand presence through its sports apparel in an age of digital influence and retail decline. The company, faced with the same pressures as various big retailers, continues to move forward by creating and implemented long term growth objectives along with management and reporting changes.
The company just announced various strategic changes in its main team for an overall more efficient strategy. "As part of the restructuring we initiated this summer that integrates technology across our core business—connected fitness digital product, digital engineering and digital media— will now all report directly to me. This integration significantly enhances our ability to engage consumers with elevated experiences, premium products and personalized services," said Paul Fipps, chief technology officer in a statement.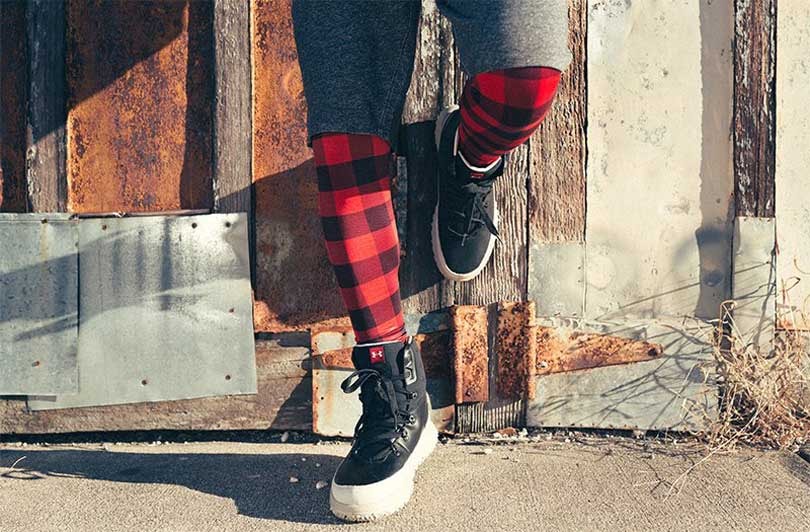 Under Armour also recently appointed a new senior vice president for digital product Michael La Guardia. He will join the team reporting to Fipps in his everyday role. Prior to his new position, La Guardia worked with AOL/Netscape and was also head of product for Yahoo! Finance and Sports. His responsibilities include leading the strategy for digital product development as well as working with marketing, design, and executive management partners to create successful digital products. He will be based in the company's San Francisco office and will officially join the team on January 8.
Under Armour appoints new senior vice president for digital and CFO
The two-cofounders of MyFitnessPal, Mike Lee and Albert Lee, have alternatively decided to leave the company in January as well. The two, after having worked with the company post-acquisition, will be moving towards their next venture. "We're appreciative of the nearly three years that Mike and Al have fully and generously served at Under Armour following the acquisition in early 2015," Fipps said in a statement. "During this time, their leadership, partnership and vision have made a significant contribution to ensuring that Under Armour's digital business is in the best position for success."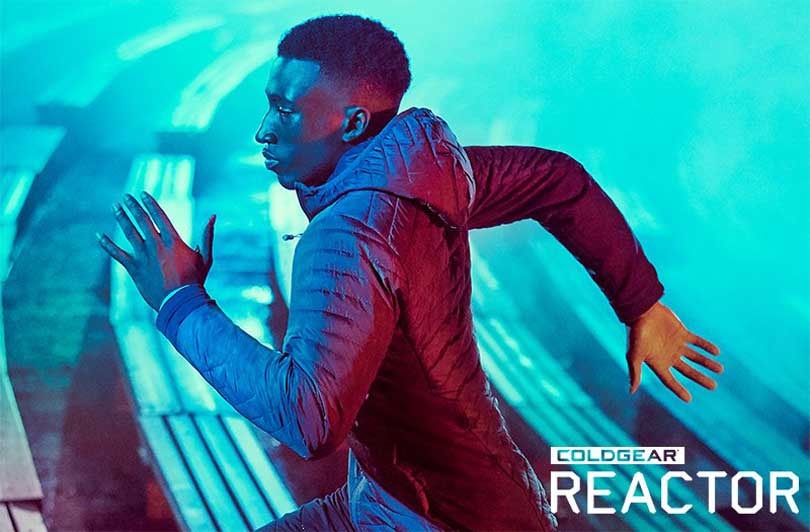 The sportswear and performance label also named a new chief financial officer. David Bergman will take over the position. He served as acting CFO since February of this year. He will report to Kevin Plank and his responsibilities include accounting, finance, insurance, investor relations, and more. Within his time at the company, Berman helming various senior management roles in finance and accounting departments. In moving into an official position as CFO, he will continue to handle all financial duties.
With these changes, it seems that Under Armour is undergoing some key executive changes. While the MyFitnessPal co-founders may be leaving in the next month, two more additions are helping to step up and make moves within the company. With executive and head changes, sometimes companies can fall short or build towards an even stronger business. It'll be interesting to see how 2018 fares for the iconic sports brand.
Photos: Under Armour
Danielle Wightman-Stone

|
Luxury French conglomerate Kering has named Grégory Boutté as chief client and digital officer, effective immediately.
Boutté, who most recently worked for start-up Udemy, which provides 15 million students the opportunity to take online courses, will report directly to Jean-François Palus, managing director of Kering, and will be a member of the Group's executive committee.
His responsibilities as Kering's chief client and Digital officer will be to lead the Group's digital transformation and to drive the development of e-commerce, CRM and data management.
Prior to working at Udemy, Boutté served as general manager of eBay France, before managing eBay Europe, and he also worked at Sidecar, the first short-distance, peer-to-peer ride-sharing platform which was bought by General Motors in 2016.
Image: courtesy of Kering by Jean-Luc Perreard
Danielle Wightman-Stone

|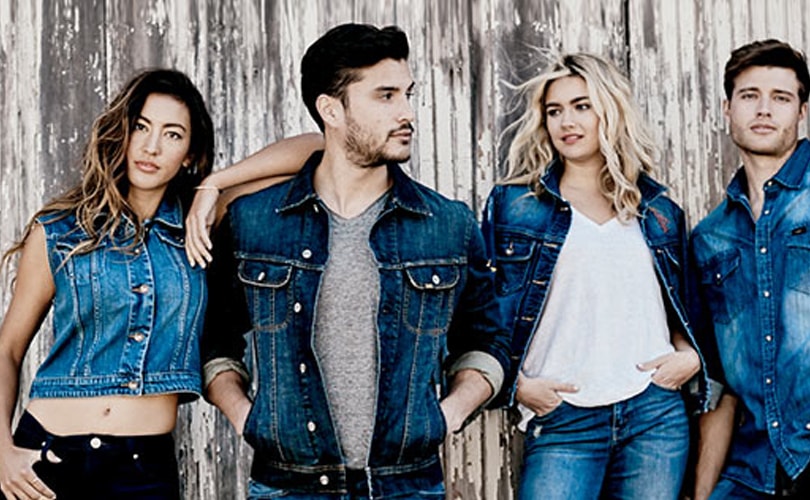 VF International has announced a number of senior leadership changes within its Europe, Middle East and Africa jeanswear organisation.
Johan De Niel has been promoted to vice president of Wrangler EMEA, and Peter Kats has been promoted to vice president of Lee EMEA, with both leading the design, product, merchandising and marketing teams within their respective brands.
De Niel has been with VF since 1981 and has held several leadership positions within the Lee brand, most recently vice president, product and marketing. While Kats joined VF in 2013 as vice president of sales for Vans. Last year, he joined the Lee brand team as vice president of sales.
In addition, two new leadership positions have been created within the VF Jeanswear EMEA leadership team. Daniel Larsson has been named senior sales director, VF Jeanswear, EMEA, a role aimed at unifying teams for both the Lee and Wrangler brands in the region.
VF International promotes Johan De Niel and Peter Kats
While Johan Vercammen has been appointed as senior direct-to-consumer director, VF Jeanswear, EMEA responsible for driving strategic direct-to-consumer development by creating the best possible consumer experience, online and in store. Vercammen joined VF in December 2010, and was previously direct-to-consumer director, at VF's Kipling brand.
All positions will report to Massimo Ferrucci, president, VF Jeanswear EMEA, who continues to be the overall lead for VF's Jeanswear brands in Europe.
Commenting on the appointments, Ferrucci said: "We are continuously working within the VF global organisation to draw on synergies across our brand portfolio. From sustainable supply chain operations to product innovation that excites and inspires our consumers, our One VF approach to business enables us to leverage the best programs, plans and people across our business to fuel success.
"The newly announced management structure will position us to realise this strategic imperative across our jeanswear brands, bringing us closer to the consumer and establishing an even stronger foundation for the future of both brands in EMEA."
Founded in 1899, VF is one of the world's largest apparel, footwear and accessories companies, its portfolio of brands includes Wrangler, Lee, Vans, The North Face and Timberland.
Image: Lee Facebook
Danielle Wightman-Stone

|
Arcadia's flagship brands Topshop and Topman has named Anthony Cuthbertson as global design director.
Cuthbertson, who was most recently design director of Just Cavalli and previously served as the creative director of Australian denim and contemporary label Sass and Bide, will join the fashion retail group on January 2.
His focus will be on product, as well as overseeing a design department comprising of more than 70 employees. He will report to Paul Price, the new chief executive officer of Topshop and Topman, who joined from Burberry in September.
Cuthbertson appointment follows a raft of changes at the top of the retail group including the resignation of Topshop's long-standing managing director Mary Homer, who left to join The White Company as chief executive officer in March of this year, and the departure of Topshop creative director Kate Phelan and Topman creative director Gordon Richardson. He joins David Hagglund who was named creative director for Topshop and Topman in September.
Vivian Hendriksz

|
TIMELINE London - The sudden death of French-Tunisian designer and couturier Azzedine Alaïa caught the industry by surprise this weekend. Alaïa, who died of heart failure this Saturday, is set to be buried in the iconic blue and white village of Sidi Bou Said in a ceremony overseen by supermodel Naomi Campbell, Farida Khelfa, President of Tunisia Beji Caid Essebsi and relatives of the late couturier.
The rise of couturier Azzedine Alaïa
The fashion designer is best known for his contemporary designs which celebrated the female form and for marching to his own beat within the industry. Somewhat of a fashion rebel, Alaïa refused to take part in the international fashion weeks and present his collections on schedule with other leading fashion houses, instead opting to show his collections in his own time, when he felt ready. Alaïa also chose not to advertise or spend much time on marketing, letting his designs speak for themselves. He dressed famous women across the world from Hollywood to the White House and influence he left on the industry is profound.
In honor of his life and career, FashionUnited has created a timeline of the milestones in Azzedine Alaïa life and career.
Read more on Azzedine Alaïa here.
Photo: Azzedine Alaia, Alaia.fr
Don-Alvin Adegeest

|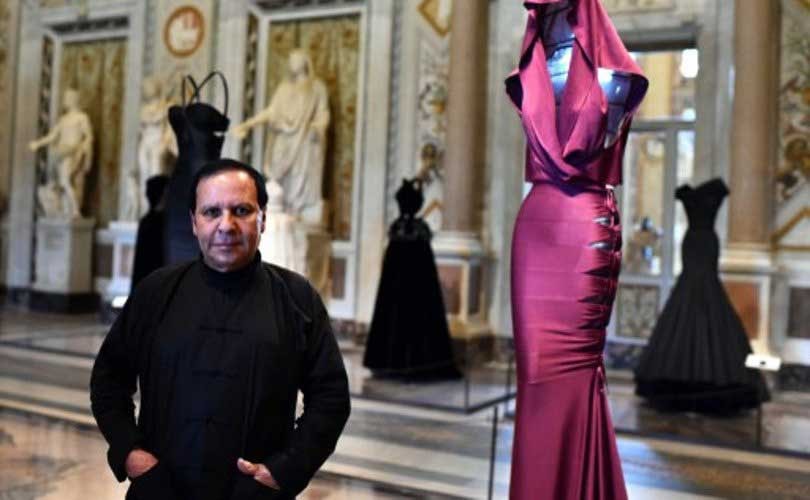 Tunisian-born Paris-based designer and couturier Azzedine Alaïa died on Saturday aged 77. The cause of death was confirmed as heart failure.
Known as 'the designer's designer," the diminutive Alaïa was a well respected pillar of the fashion community, and tributes to his talent came from far and wide, including designers Comme des Garcons founder Rei Kawakubo, Donatella Versace, Rick Owns, Jean Paul Gaultier and Stefano Pilati.
Alaïa was planning to open his first London flagship in 2018
While the New York Times published the designer's age as 82, Alaïa showed no signals of slowing down, with parent company Richemont planning to open his first London flagship store on Bond Street in early 2018.
Johann Rupert, chairman of Compagnie Financière Richemont, told WWD Alaïa was "not only a colleague but a great friend, so it was with shock and enormous sadness that I heard of his untimely passing. The industry has lost an exceptional talent. He was a man of integrity and kindness who was also a true creative genius. With his unique approach to couture, he created a distinctive style that will forever set his creations apart. Azzedine will be missed by all of us who had the good fortune to work with him."
Richemont so far declined to comment on the future of the house and if it's plans to open the 6,000sq ft London boutique will go ahead.
"King of Cling"
Alaïa, who in July had returned to the official Paris couture calendar, was often referred to as the King of Cling. His sculptural dresses moulded the female form, his meticulous methods meant he famously cut, sewed and pined each piece directly to his models himself - emphasising construction to ensure every creation had the perfect fit.
Early in his career, Alana began assisting a dress-maker, moving to Paris in 1957. He soon got a job at Christian Dior, in the midst of the Algerian war, but was dismissed for having incorrect immigration papers. He then went on to work for Guy Laroche and Thierry Mugler until he opened his first atelier in the late 1970s. His first ready-to-wear collection under his own name debuted in 1980.
Alaïa famously ignored the fashion calendar, opting to show when his collections were ready. Up until his death, he retained his uncompromising attitude to exhibit his designs to his own schedule and was uninterested in the publicity of fashion weeks.
During an interview with The Ground Social & Magazine, Alaïa famously dissed Anna Wintour and Karl Lagerfeld. Of Chanel creative director Lagerfeld he stated: "I don't like his fashion, his spirit, his attitude. It's too much caricature. Karl Lagerfeld never touched a pair of scissors in his life." About the Vogue editor-in-chief he said: "She runs the business very well, but not the fashion part."
Alaïa's clients included the illustrious who's who of the creative industries, including Naomi Campbell, Lady Gaga, actress Greta Garbo and Michelle Obama.
Tributes
British Vogue editor in chief Edward Enninful wrote a heartfelt tribute on his Instagram, calling Alaïa "a true visionary, and a remarkable man." Designer Marc Jacobs said: "A true artist, genius and master. He was always kind, friendly and supportive of me. He welcomed me when I first came to Paris. We had some great adventures and many good times. His talent is unparalleled and his playful character generous, naughty and wickedly unique. The exceptional beauty he created is timeless and will without question- live forever! I pray that Azzedine will rest in peace."
Lady Gaga wrote: "I'd watch in awe as he hand-made each and every piece, his fingers touching the fabric like poetry. Then he would want to feed us all, and cook with his own hands and talk for hours at the table while his dogs would run around joyfully smelling the delicious food he made us," she wrote. "There was no one who did what he did. No one knew a woman's body like him. He should be celebrated as one of the greatest fashion designers the world has ever known."
Photo:Gabriel Bouys / AFP
Kristopher Fraser

|
Simon Whitehouse, the chief executive officer of J.W. Anderson, will be leaving his post to pursue other opportunities. The story was first reported by WWD.
Whitehouse joined J.W. Anderson in 2014 after LVMH Moët Hennessy Louis Vuitton took a minority stake in the company. Prior to joining J.W. Anderson, he was global commercial director for Matthew Williamson. Before that, he was global sales and brand director for Diesel Black Gold for three years.
Whitehouse's departure from the company comes at interesting time for LVMH, as they are undergoing an executive reshuffle. Sidney Toledano, the former chief executive officer of Christian Dior Couture, has been promoted to chairman and CEO of LVMH Fashion Group. Meanwhile, Pietro Beccari has been named as his replacement at Dior. Toledano replaces former ceo and chairman Pierre-Yves Roussel, who will remain with LVMH as a special adviser to Bernard Arnault, LVMH's ceo and chairman.