Fairs
Simone Preuss

|
The first Denimsandjeans India show, which took place from 25-26 September in Bangalore, attracted over 1,500 visitors and more than 30 exhibitors from nine different countries including Bangladesh, Brazil, Ethiopia, Italy, Spain, Switzerland, Turkey and Vietnam. Apart from brands and retailers, the show also brought together garment manufacturers and exporters with international buyers as well as technology providers and garment suppliers.
"The buyers' turnout at the exhibition as well as during seminars was phenomenal, we are very happy to see the responses. We thank everyone for supporting us and I hope all the stakeholders will be surely get benefited by such events in a long run," said Sandeep Agarwal, founder and CEO of Denimsandjeans.com, according to the show's media partner Fibre2Fashion.
More than half the exhibitors were from India - among them Archroma, Arvind, Raymond and Reliance Industries - but many made the trip from abroad to support and showcase their wares at the first international denim supply chain show in India, among them Bluesign Technologies from Switzerland; Delta Composite Knitting, Denimach, Mahmud Group and M & J Group from Bangladesh; Hyosung from Vietnam; Jeanologia from Spain; Kanoria Africa Textiles from Ethiopia; Kilim Denim from Turkey; Mactec and Ribbontex from Italy and Vicunha Textil from Brazil.
On the visitor front, all major international denim retailers and brands had sent their representatives to Bangalore, among them Asmara International, Benetton, C&A, Gap, H&M, Levi's, Li & Fung, Marks & Spencer, Ostin, Pepe Jeans, PVH, Spykar, Target, Tesco, VF Corporation and Zara. Among the Indian brands and retailers, Aditya Birla Fashion, Arvind Brands, Being Human, Blackberry, Hypercity Retail, ITC Limited, Jabong, Killer Jeans, Landmark Group, Mufti, Myntra, Pantaloons, Raymonds Apparels, Reliance Trens, Shoppers Stop, Tata Cliq, V-Mart and Westside were represented.
On the first day, Stefano Aldighieri, former creative director of 7 for all Mankind, spoke about "The secret of success for a denim brand" while Jordi Juani, division director at Jeanologia, pondered "The evolution of jeans finishing from hand to technology". On the second day, denim expert Dilek Erik from Turkey explained the question "Why should we use stretch denim in men's fashion despite the rebirth of the rigid look?", while Vasco Pizarro, director of Pizarro laundry from Portugal presented "Denim wash trends from op European brands for AW18".
Denim has been one of the most promising textile segments in India in the past decade and is set to grow further, given India's status of being an avid producer of denim - second only to China - as well as an avid consumer with a higher volume of jeans sold than in the USA and the second largest consumer worldwide.
Photos: Denimsandjeans and Killer Jeans website
Don-Alvin Adegeest

|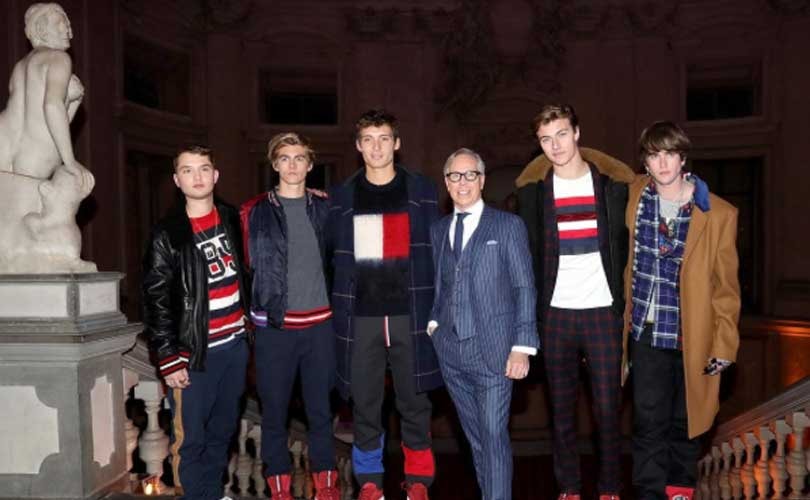 Tommy Hilfiger is returning to Pitti Uomo's 92nd edition, the men's fashion tradeshow destination in Italy. From June 13-16, Florence will welcome back both Tommy Hilfiger, who showed last January at Pitti Uomo '91, as well as Sir Paul Smith.
With the action taking place both inside and outside the walls of Fortezza da Basso, the designers will present their Spring / Summer 2018 Hilfiger Edition and PS collection by Paul Smith at the fair this season.
Tommy Hilfiger will show in the Ottogonal Hall and present a 'Store of the Future', a retail project that aims to digitize the brand stores in the next two years following the 'Digital show-room' introduced in Florence six months ago.
PS by Paul Smith will be showcased in the Pavilion of the Gravel, in addition to the Spring Summer 2018 collection also being shown during a Fortress event.
Photo credit: @TommyHilfiger, Pitti Uomo 91
FashionUnited

|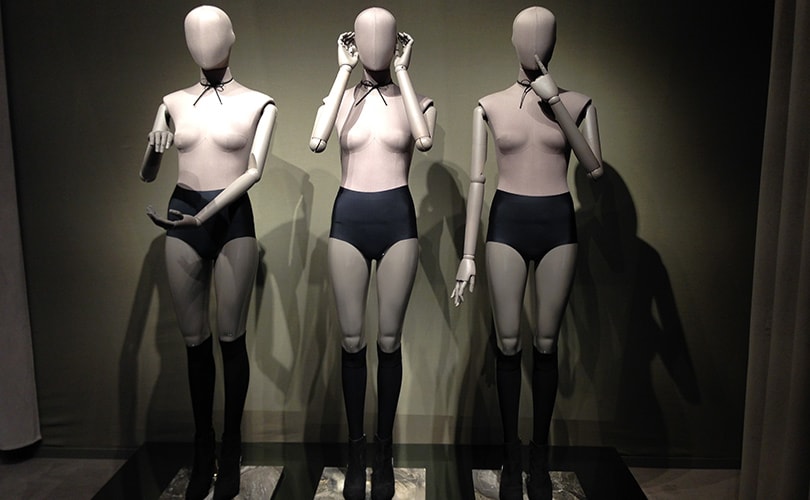 "Future" was probably the word cited most often during EuroShop, the world's largest trade show, which ran for five days and ended on 9 March in Düsseldorf. But the look of this retail future is uncertain. The only certainty is that retail will look much differently in the future than it does today.
The borders are becoming blurred – in every respect
The consensus in the fashion industry is that it will be facing major challenges in the coming years. The disruptions associated with digitalisation will fundamentally alter the design and function of conventional stores. The seasons will be reshaped due to climate change and people's passion for traveling and not least, because of the constant demand for new, fresh merchandise to be displayed in store. At the same time, product offerings are becoming increasingly diverse and creative, whereby clothing is designed to evoke emotions in combination with food, repair services, and so on.
More than ever before, sales clerks are required to take on the role of advisor and provider of inspiration. "I believe that conventional sales clerks on the floor will all be replaced by stylists in a few years' time", says Raul Sanchez of Interstore, who used to be head of design at Jelmoli. The centre of attention will therefore shift to the changing rooms. Experts point out the importance of making these more appealing in the coming years, as this is where the purchase decision is made. At Schweitzer and Interstore, steps have been taken to the effect that the store of the future will only consist of a changing room. The customer will select the items of interest online in advance and come in to try them on in a comfortable, relaxing setting. The stores of the future will be smaller, because their function of actually fulfilling the whole transaction will diminish as a result of the online presence. Instead, they should focus on the real experience, evoke emotions and showcase the brand. That is to say: the ratio of surface area containing merchandise to convenience areas e.g. dedicated to the changing rooms will change considerably.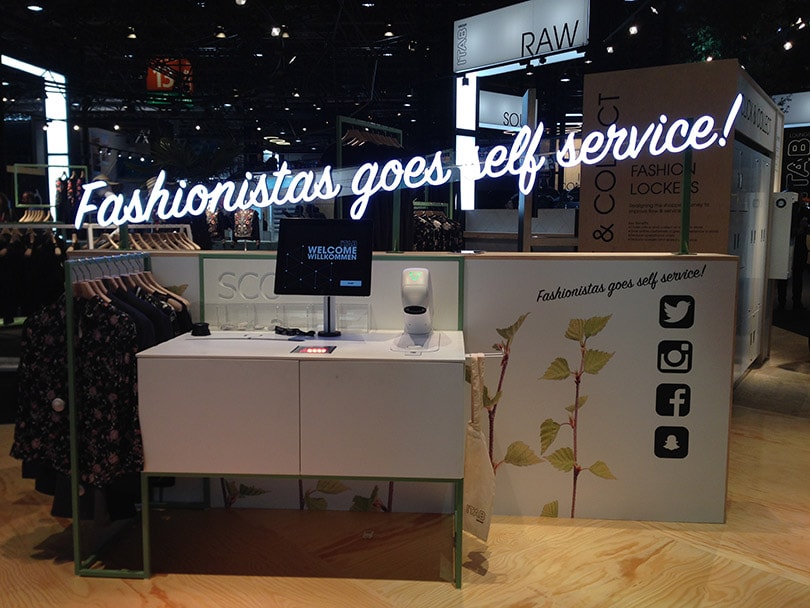 Flexibility: the store must change constantly
While in the past a store had to be redesigned every seven years according to an unwritten rule, this timeframe has increased drastically today. According to the industry, it is now necessary to redesign a store every three to four years. In order to finance this endeavour, store fitters are feverishly working on the development of modular, flexible store equipment elements, which can regularly be rearranged or expanded as necessary. For example, this means going to such lengths that all merchandise fixtures are mounted on the ceiling in the existing track lighting system at Vizona. As a result, no expensive constructions need to be mounted on the walls or the floor at all. The electricity for powering narrow LED strips that are integrated into the shelves and provide different moods of light is also accessible from the top. The trend toward flexibility continues with the mannequins, whose faces can be modified at lightning speed, using different eyes and lips for example, such as at Window in France.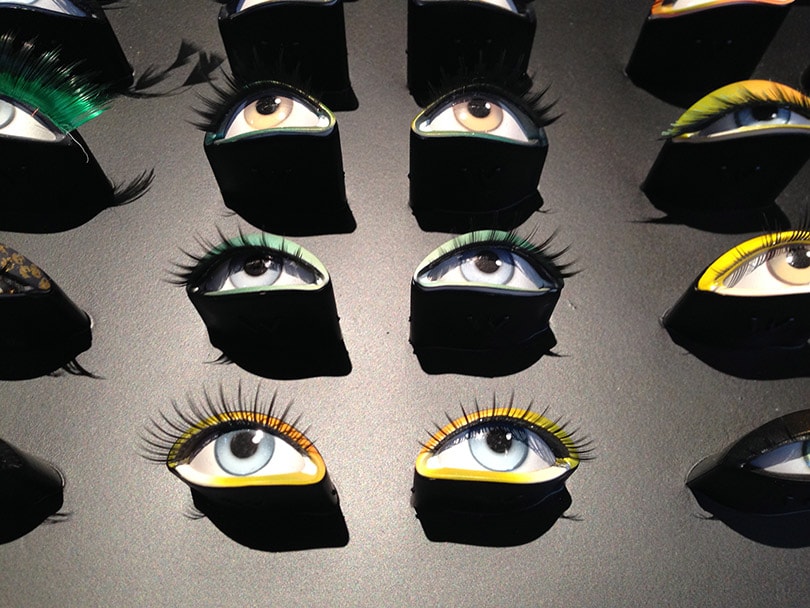 Lighting: it all depends on the target audience
Light is perceived unconsciously, but it is nevertheless one of the key components of the store design. After all, lighting plays a crucial role in whether or not a customer feels comfortable in a shop. Only if he feels comfortable, is he then willing to linger for a while and only then will he make a purchase and return to the store. So far, so good. However, according to a recent study conducted by lighting specialist Zumtobel, different target groups have different expectations with regard to lighting. The focus of lighting on certain types of target groups, known as human centric lighting, was one of the innovations in the area of lighting. When designing the lighting concept for a store, it is therefore increasingly important to be cognizant of one's target audience.
Digitalisation: from electronics to Big Data
Digitalisation in retail was among the main topics at the EuroShop. In the future, customers will increasingly expect all channels to be interconnected, irrespective of how the processes behind it are organised. Comprehensive IT solutions are required to achieve this. The digital dimension is not an "add-on", but an integral component in the planning of the respective retail strategy and the store outfit. For example, it includes the supply of electricity to merchandise fixtures such as shelves, so that tablets or screens can be mounted on them. By now, store design specialist Vitra equips all merchandise fixtures with electronic connectors. "We are not developing any more systems without electric connectors", says Sebastian Nisi von Vitra.
Big Data has also arrived in the fixed stores. In the past, it was the privilege of online players to generate data regarding their target group in a way that enabled them to obtain valuable insights with regard to marketing and the merchandise portfolio. In contrast, the fixed store was considered a black box by many. With the help of thermal imaging cameras and so-called heat maps, store operators are now also able to generate data in their shops and to measure for instance the customer frequency in different places of the store at different times of day and to find out which marketing strategies are most effective in which target group. Nowadays, these cameras are even capable of establishing people's gender. In addition, the aim is to identify logos and determine clothing styles in order to obtain information that is as accurate as possible about their target group.
Visual merchandising: uniqueness is compulsory
The visual merchandising halls featuring the store display models and new merchandise presentation ideas are always a optical highlight of the EuroShop. Metallic sheen was the favourite among the new designs, followed by graphic elements in the trendy colours of the 1980s. While Dutch mannequin producer Hans Boodt drew his inspiration from the elegance of the 1920s, Window Mannequin in France developed a brand-new method for creating customised lifelike mannequins. It is based on a technology that is used in animated movies, where a human body is captured three-dimensionally in seconds with a multitude of cameras and reconstructed within several days by means of robots. This method enables a brand to commission unique, lifelike mannequins. Ralph Hutchings, art director at Window elaborates: "brands spend large amounts of money for the right model and for their own store design – particularly in the luxury segment. So when it comes to mannequins, why should they resort to cookie-cutter solutions?"
High demand for information
EuroShop, which takes place only once every three years, has evolved from a conventional trade show to an innovation platform and a forum for discussion for new trade ideas. This is also demonstrated by the extensive program of presentations. For the first time, 2,367 exhibitors from 61 countries presented their merchandise on nearly 128,000 square meters in 18 instead of 16 halls, making it the biggest version of the EuroShop in its 50-year history.
Photos: by Regina Henkel, FashionUnited
Vivian Hendriksz

|
London - Italian menswear trade fair welcomed the returned of British designer Paul Smith as its Special Guest designer for its 91st edition this week, as well as Belgian designer Tim Coppens, who both presented their Fall 2017 collections at the Florence event. The designers were joined by Tommy Hilfiger, who showcased his Hilfiger Edition fall collection during a digital presentation at the Palazzo Corsini, in addition to showing his full menswear range at Pitti Uomo's Fortezza Da Basso. FashionUnited has gathered the highlights from these designers presentations below.
Paul Smith launches PS by Paul Smith
Paul Smith presented PS by Paul Smith fall/winter 2017 collection during special presentation on Wednesday evening. The new, contemporary line, which was originally launched last May, aims to bring together Paul Smith's signature design characteristics, bold colours and print and merge them with a touch of street and sportswear, to offer the ideal wardrobe for today's modern man. In particular, the collection is said to be very suitable for men on the go - whether they be riding a bicycle, or walking, explained Paul Smith to FashionUnited's Italian correspondent. "The line is great for those who choose to use to the bike to get around," said Paul Smith.
A long time fan of the bicycle, the designer himself can be seen travelling around London on his bike. Whilst designing the PS by Paul Smith collection, Paul Smith placed the needs of today's travelling, cosmopolitan man at the heart of the collection. "I tried to meet the needs of more or less young men." Outerwear was one of the collections key focus points and consisted of waterproof parkas, wind-proof vests and two-in-one reversible mackintoshes, in numerous vivid colours. One win-reflective jacket featured printed polka dots, which were also reflective at night to alert any one on the road to the wearer's presence.
The collection's versatility and ability to bring fun and functionality together in one was highlighted during the presentation as it was showcased by a team of acrobats and athletes, who performed dance routines, bicycle tricks and more at the Dogana di via Valfonda, just a short walk away from the Fortezza da Basso.
Tim Coppens weaves between streetwear and athleisure
Tim Coppens presented his first collection in Florence during a catwalk show at the Hippodrome. His fall/winter 2017 collection tapped heavily into street style and athleisure wear influences, featuring tracksuits paired with formal evening jackers, tartan shearling jackets and oversized sweaters paired with sneakers or loafers. The designer is said to have been inspired by his own return to Europe, imaging the return of a young New Yorker named Max, in reference to the 1979 film Mad Max , travelling to Europe. The designer, who is also the creative director of US sportswear firm Under Armour, presented a total of 45 looks for men, in addition to 16 of its women's wear looks for fall/winter 2017.
Another first took place during his catwalk show last night - the designer chose to live-stream the event on his own personal Instagram account to the world to further expand his brand's presence and better connect with his followers. Following the show, the designer staged an after-event, featuring films and music as well as the presentation of a book, created with photographer Jordan Hemingway, which tracks the collections creations and inspiration.
Tommy Hilfiger embraces the Millennial touch
US designer Tommy Hilfiger unveiled his Hilfiger Edition 2017 collection at the Palazzo Corsini on Tuesday night. In order to underline the brand's youthful presence, he tapped a number of upcoming social media influencers to model the collection, including Presley Gerber, Rafferty Law and Gabriel Kane Lewis. The new collection is said to be inspired by pop-culture, art and music and includes classic style cues from Tommy Hilfiger signature style.
Tommy Hilfiger also presented his men's wear collection at an digital installation at Pitti Uomo, which acted as an extension of the brand's digital showroom. Visitors are able to learn more about the brand's collections through digital touchscreens in the installation, and through touchscreen retail shopping walls and visual merchandising fixtures, which offer collection information, sales tools and brand content via a single, seamless interface.
Pitti Immagine Uomo 91 is set to run until January 13, in Florence, Italy.
Homepage Photo Credit: Tommy Hilfiger, Vanni Bassetti
Paul Smith Photo Credit: FashionUnited and Proj3ct Studio
Tim Coppens Photo Credit: Giovanni Giannoni
Tommy Hilfiger Photo Credit: Tommy Hilfiger
Don-Alvin Adegeest

|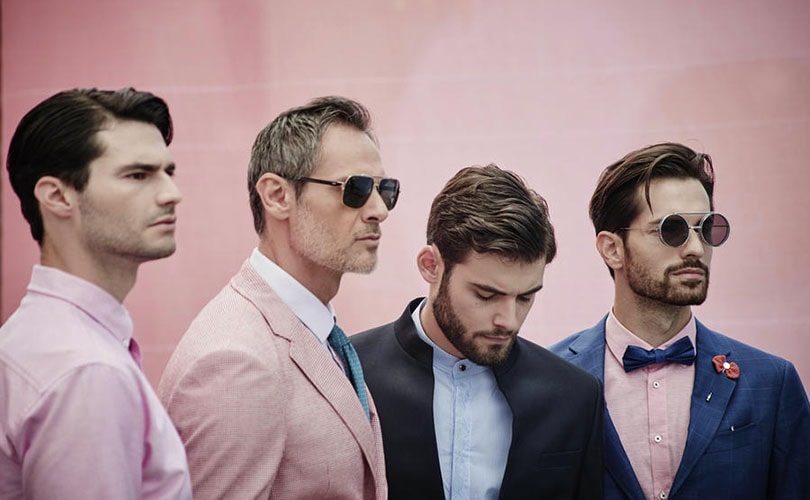 Pitt Uomo, the Florentine menswear tradeshow, saw a record-breaking edition for its latest outing in June when it showed spring summer 2017 collections.
The company stated it saw record attendance in participating companies, a total of 1,222 protagonist brands, as well as record attendance from buyers, press and members of the trade who visited over the four days of the event, which took place from 14 - 17 June.
Buyer attendance saw a year-on-year increase of 2.5 percent to 20,500 buyers, 8,400 of which were international. In total there were 12,100 Italians and 30,000 visitors in attendance, making Pitti Uomo one of the leading menswear trade fairs on the international fashion circuit.
The next edition, Pitti Uomo 91, will take place 10-13 January 2017. Pitti Imagine's menswear show was founded in 1972 and is held in Florence twice yearly.
Photo courtesy of Pitti Uomo
FashionUnited

|
The 90th edition of Pitti Uomo in Fortezza da Basso in Florence is in full swing. Curious to see what's going at the menswear trade show? Get a 30-second impression, including stylish men in colourful suits.
Today's buzz is about the presentation of Raf Simons, one of the major innovators of modern fashion. The departing creative director at Christian Dior is presenting his 2017 spring-summer collection on Thursday evening, June 16, as well as a project which has been established especially for Pitti Uomo.
Pitti Uomo takes place from June 14 to June 17 2016.

FashionUnited will focus on the menswear catwalk season during the month of June, by featuring exclusive and in-depth coverage on Men's Fashion Weeks. More on Pitti:
Pitti Uomo 90th edition: 10 memorable moments
. For all reads, click
here
.
Vivian Hendriksz

|
REVIEW In hindsight, it seems almost ironic now that one of the organizers behind China's largest fashion trade fair Chic Shanghai biggest fears following the event's move ​from Beijing to Shanghai​ for its 23rd edition to run simultaneously with Intertextile, trade fair for apparel fabrics and Yarn Expo, the Chinese trade event for fibres and yarns, involved its attendees numbers. "One of our main concerns was that we would not attract enough visitors in the new location, but in fact we have almost attracted too many visitors," joked Chen Dapeng, Executive Vice President of the China National Garment Association (CNGA) and President of Chic Shanghai during a press interview.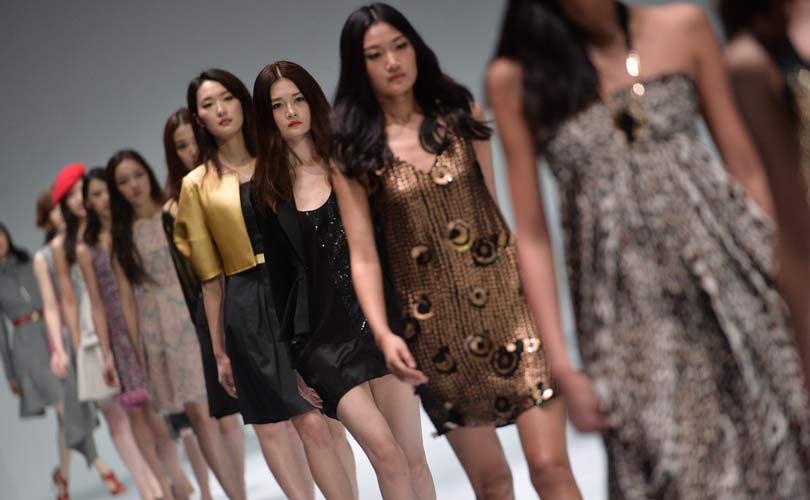 Considering the trade fair registered close to 53,000 visitors on its first day in Shanghai, compared to 42,000 attendees scanned on the first day of Chic's former edition in Beijing, it is unsurprising that Chic Shanghai 2015 reported a record number of visitors this season. "Therefore in my eyes, Chic Shanghai 2015 has been a success, because it has far succeeded all of our expectations," added Dapeng. But it is not just the sheer number of visitors that is important to Dapeng and the trade fair's organizers, China World International Exhibition Co. and Beijing Fashion Expo.
Chic aims to satisfy all exhibitors needs - despite conflicting viewpoints
Chic also aims to satisfy all their exhibitors needs "from the big guys, to the small potatoes to emerging designers," notes the President, who all have different demands and needs when it comes to what sort of business transactions they seek to achieve during the trade fair. The quality of the type of visitors Chic attracts as well as the nationality - or internationality - is another aspect Chic Shanghai is determined to boost. "Although we attract many visitors, who come here to do business, we are still feel that we need to attract more international visitors," explains Dapeng. "We need to bring in more international buyers because some of the larger brands here already have an established retail network in plan and are looking to expand overseas." Partnering with other trade shows, such as TheMicam Shanghai & Italian Fashion and South Korean trade event Preview in China, is one way Chic aims to appeal to international visitors, as well as its new collaboration with Pure Shanghai, the Asian branch of London women's wear trade fair Pure.
Another way Chic hopes to boost its presence on the international fashion trade circuit is by boosting the presence of Chinese designers, although Dapeng explains that he personally does not think that China has many "good" designers. "We need to support them more, especially the young ones." This season saw Chic showcase 14 emerging Chinese designers with an agency. The trade fair also charges young designers less than brands to rent space at Chic, offering discount between 30 and 35 percent, but some visitors still questioned if Chic really was doing all they could do to promote local talent and design. Fu Zuoija, designer and owner of brand Qi Bu Liao, is a regular visitor at Chic. He explains that he has been to the trade show for the past eleven years, as he believes it is the best platform in China to see all the changes occurring within the fashion industry and study all the latest trends, brands and designers emerging.
Chic should "try harder to promotore more Chinese labels"
But he revealed to FashionUnited that he feels a little let down by the trade fair's choice to relocate the event to Shanghai. "I feel like in Beijing there were more original or unique Chinese brands and designers," he explains, adding that he is not very impressed with array of 'fast-fashion' Western styled labels exhibiting at Chic. He added that he liked the more designer styled labels showing in 5.1 In Signature and Prestige, which include K-Boxing and Bosideng Homme. "I think that Chic should try harder to promote more traditional Chinese labels, who present quality and local designs like qipaos for women." When asked if he visited the International pavilions, he explains that he went to see the French, German, Italian and Turkish pavilions, but was not too impressed overall with the selection of brands exhibiting. "The majority of them seemed to be situated on the lower end of the industry spectrum, which just does not appeal to me both design wise and quality wise." Liu Ju, owner of Orange, a small concept store in Beijing who was visiting Chic echoed Zuoija's thoughts. "I am looking for local brands with a strong reputation as well as an individual look for my store, but I have not placed any orders yet. I am more interested in buying in Chinese brands than international ones, but have yet to see collections which have caught my eye."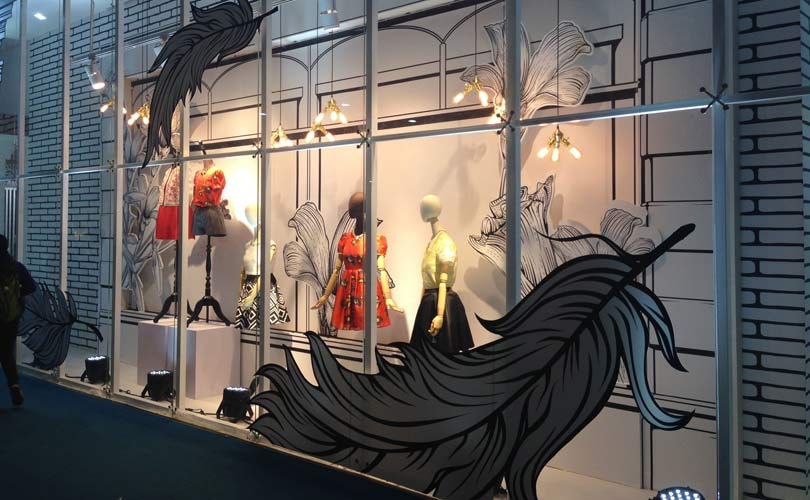 In spite of Chic's interest in attracting international buyers as well as partnering with more international fashion trade events, the majority of the visitors and exhibitors FashionUnited spoke to at the event seemed to be focused on exploring and developing within the local market first, before turning their sights overseas. Jing Min, Owner, Chairman and President of women's wear label Koradiar, part of Eeka Fashion says: "China is a very big market. We currently have 400 stores in main tier cities, but we are looking to move into second and third tier cities as well to achieve our goal of having 1,000 stores across China in 5 years time." Vicki Yuan, marketing supervisor for fast-fashion label Top Feeling, part of Mjstyle, explains that their decision to attend Chic was in order to attract more local franchise partners, as well as boosting their brand presence throughout China. "We have stores in first tier cities, but we want to obtain a larger market share in China and become number one 'fast-fashion' chain here ahead of our competitors." Although the label is slated to open overseas stores in Hong Kong, Singapore and Japan this year, the label is most excited about the opening of its largest store to date, within new shopping development F1, which will feature its complete range of products.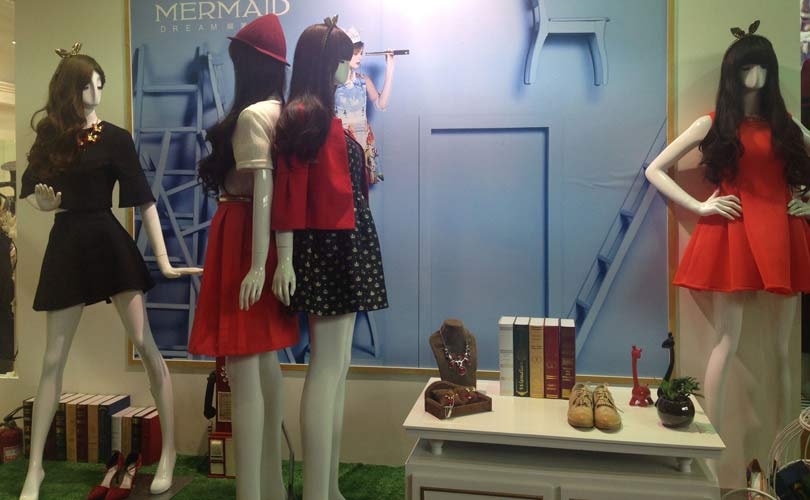 Local brands keen to grown within China first before looking abroad
Mr CC&DD, the male counterpart to the popular Chinese women's wear label CC&DD, may have only launched a year and half ago but it already has 40 stores located throughout China and is keen to grow within the country. "I have confidence that the brand will become more popular and grow over the years," explains sales consultant Alex. "I like Shanghai because I think that it is the city with the strongest economic growth in China and we want our brand to become the strongest here." He adds that the brand currently has 4 stores in Shanghai, with 6 more slated to open this year alone. However, not all brands showing at Chic are keen to open stores in first tier cities. Li Ming Yong, marketing manager for Mermaid, young women's wear fashion label, explains the label aims to expand the brand's presence in second and third tier cities, rather than cities like Shanghai because "they are too expensive and offer a lot of competition," something that the three year old label is not ready to tackle heads on. "We see more potential for us to grow in smaller cities, plus we want to make sure we keep the brand good value for our customers."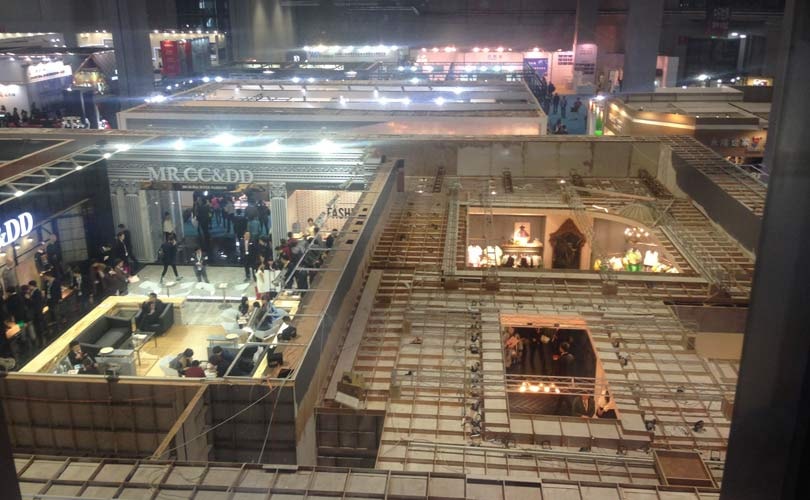 Although many exhibitors were pleased with the overall attendance and number of visitors passing by their booths, it remains to be seen how many brands and designers attending managed to make solid business deals during Chic. "Things are not like how they were in the good old golden days, when people would pay in cash and place orders straight away, business is tough," warns Ivan Lau, managing director for Hong-Kong based luxury women's wear label Anjaylia. "Now buyers look around and shop around a lot more than before and then go get a coffee and think about what they want before they do business." Vicki Lee, assistant manager at Everstar, an online denim customization firm adds: "It feels like most of the visitors here are just window shopping at Chic. They all look quite rushed and hurried, and don't seem to have a lot of time to look at all the brands and collections," which could be down to Chic's decision to cut the number of days for the trade fair from 4 to 3. The loss of one day of exhibition was another of Dapeng concerns when making the leap from Beijing to Shanghai, as "finding the right balance is hard." But in order to correlate with Intertextile, the trade fair organizers decided to cut down the days.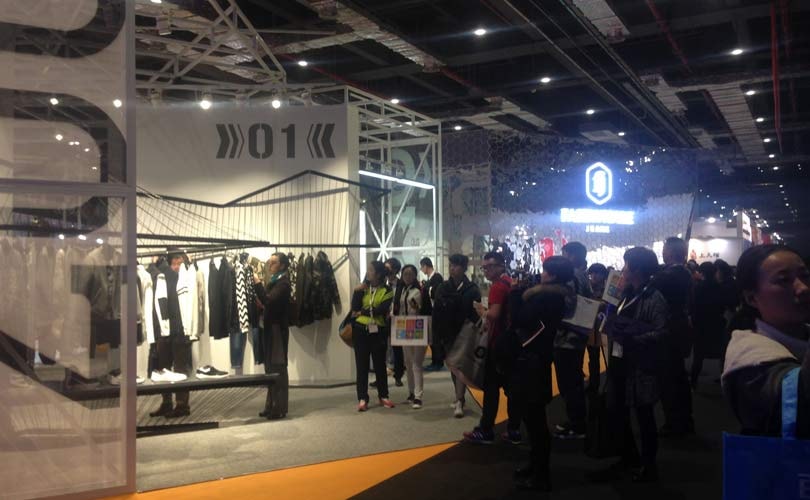 Chic introduces new changes in order to adapt to China's economic shift
The majority of the visitors and exhibitors all welcomed the idea to run Chic Shanghai 2015 at the same time and under the same roof Intertextile, as Dapeng noted because it "better represented the entire fashion industry chain from fiber to end garment." It also provided attendees the chance to meet other fabric manufacturers and producers, who may not have meant under different circumstances. "I do think that foreign fabrics and materials are better quality than Chinese fabrics," noted designer Zuoija, who was seeking a new supplier as he recently used domestic silk for a collection but was unsatisfied with its quality. "So in that sense the move to hold the two events under the same roof was smart, even if I have to travel all the way from North-East Beijing now to visit Chic." Other exhibitors also questioned if the jump from location was the right step for the trade fair to take, despite Shanghai being the self-proclaimed city of fashion in China.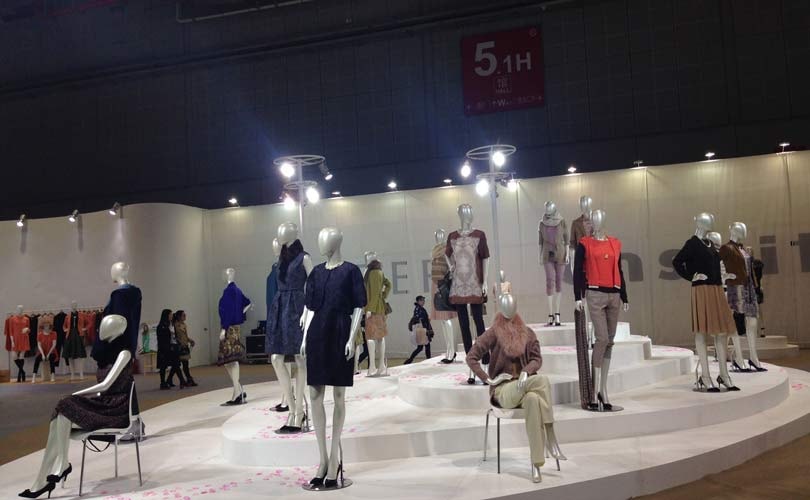 Dong Fei, manager at Shangdong Ruyi Technology Group, parent company of the Harris Tweed company and British tailor Taylor & Lodge, says that the group has exhibited nearly every edition of Chic. but feels as if they are seeing less visitors at the stand than before. "In the past all the fashion shows were always packed to full capacity," he adds, "but when I went to a Korean show today, it looked as if it was half empty." Costantino Antonio from Carnevale SRL, parent company of Italian labels Carnevale, Hotel Chocolat, Golf Club has been an exhibitor at Chic for 7 years but was very adamant when it came to which location he preferred - Beijing. "It's much quieter here," he says, gesturing around to the close to empty walkways within the TheMicam Shanghai & Italian Fashion show-in-show. "Plus our booth is near the toilets." He doubts whether he will return next season for Chic's second edition in fall, as the company already attends 7 trade fairs per a season and has its own showroom in Shanghai, making the trade event's new location an unneeded addition. Other exhibitors however, remained firmly upbeat and positive in regards to the move.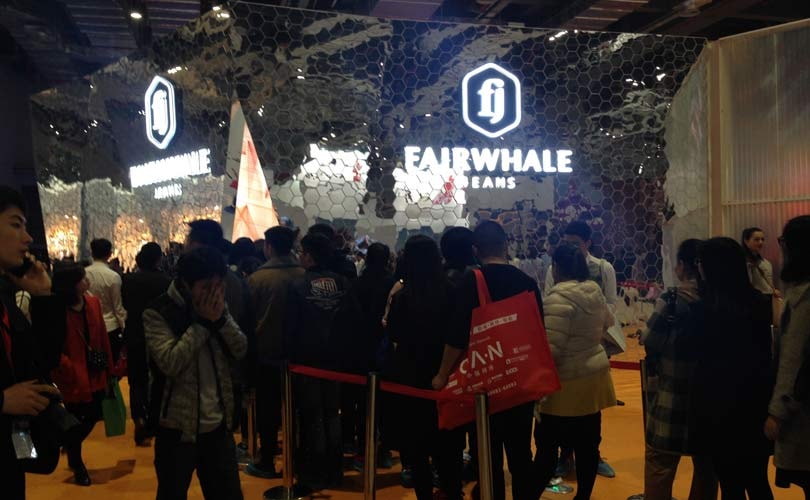 Visitors and exhibitors questions Chic's innovations
Kim Jin, managing director for UK fashion label Glamorous, was pleasantly surprised with the number of visitors the stand attracted, despite hearing from other brands that Beijing was indeed better. "We have had a lot of interest in the brand and are currently looking for franchise partners and buyers to launch in China, although we have to be very careful with who we work with and potentially partner with," she explains. "We only want to work with the right partners who will help protect our brand image here and values." Jin adds that she is confident the brand will do well in China, in spite of potential price and sizing differences because they will help local partners open their own stores and ensure they are able to order in new styles and trends whenever needed and let them send back unwanted stock as well. "I think we will definitely come back and show at Chic again over other Chinese fashion trade fairs, we are all really pleased with our booth, the venue as well as the visitor footfall."
Despite conflicting viewpoints and thoughts regarding Chic Shanghai 2015, the numbers are undeniable. In just 3 days there were over 125,000 visitors registered, viewing 1,200 brands from 21 countries within a convention hall that spanned over 100,000 square meters, an amazing feat for any fashion trade fair but truly a success for China's largest fashion trade event.
Danielle Wightman-Stone

|
Pure Shanghai, organised by i2i Events Group, has confirmed that its second edition in October will be held in partnership with China's largest fashion trade show, China International Fashion Fair (Chic).
The three-day event will take place from October 13-15 at the newly-built National Exhibition and Conference Centre in the Honqiao District of Shanghai, where Chic is currently holding its 23rd edition, which started on March 18 and finishes today, March 20.
Chic's bi-annual trade show features more than 1,000 brands each season across menswear, womenswear, kidswear and accessories, as well as offering business forums, seminars and workshops aimed at serving both as a b2b platform and a bridge into the Chinese consumer market.
The idea behind Pure's partnership is to make its Shanghai event a "trusted platform" for international womenswear and accessory brands from outside of China to showcase their collections to key buyers, agents, distributors, franchisers and licensing partners.
The inaugural Pure Shanghai event in 2014 showcased more than 50 UK and international brands, and according to the show more than 30 percent of exhibitors wrote orders with retailers attending the launch event and over 50 percent met with key potential partners. Confirmed exhibitors for the October 2015 edition include Scottish lifestyle brand Ness and Korean womenswear label Choiboko.
Louise Young, divisional director for retail at i2i Events Group, said: "The applauded launch of Pure Shanghai highlighted its potential to grow and become a pivotal platform for brands to reach the Chinese fashion retail market; one that is fast-evolving and full of opportunities for both British and international brands.
"We are delighted to announce the show's partnership with CHIC for 2015 and look forward to working with the CHIC team and taking the show from strength to strength for its second edition and going forward."
Kristopher Fraser

|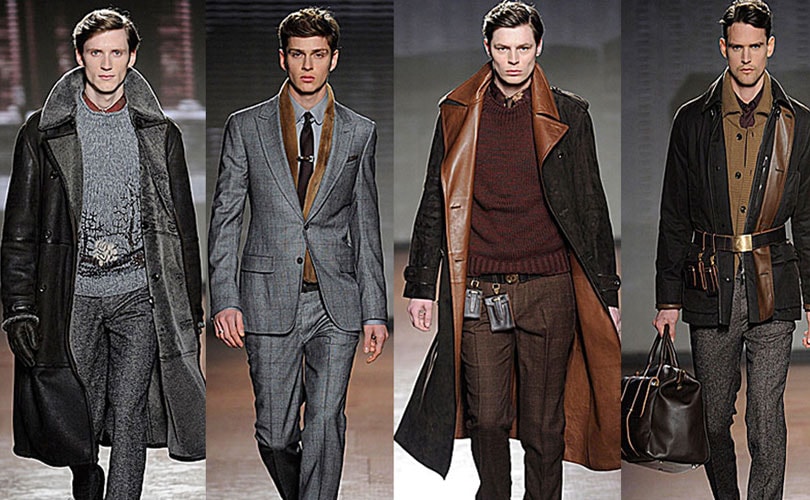 When it was announced that New York would finally be having a men's fashion week people thought the greatest moment in history had come since the invention of sliced bread. Menswear was finally getting the attention it had long deserved, and all the trade shows were being cooperative in adjusting their dates to coordinate with New York Fashion Week: Men's. It turns out that those trade shows aren't going to be so cooperative after all.
Editors and retailers who had planned to see the trade shows and the menswear shows at the same time will now need to add in a few extra days on their calendar. The menswear runway shows will be from July 13th to the 16th at the Skylight Clarkson Square in Soho. The menswear trade shows – Project, Agenda, Capsule, MRket, and Liberty Fairs will – will now be the following week. Project has reverted to their original show dates of July 19th to the 21st to align with the other trade shows.
Liberty Fairs founder Sam Ben-Avraham doesn't believe that adjusting the dates will have any negative impact on the trade shows because buyers tend to do more than just attend trade shows. "They go shopping and they stay after the shows to go to showroom appointments. […] It's different in Las Vegas where they usually allocate two or three days and then they're gone. In New York, it's usually a week's worth of travel, and we hope that instead of staying after, they'll come earlier this time," Ben-Avraham said to Women's Wear Daily.
Trade shows to retain original dates on the menswear calendar
While those involved with menswear trade shows acknowledge that this isn't the most ideal situation they do hope that in the future they will be able to better coordinate the dates to accommodate for men's fashion week. Despite their return to their previously scheduled calendar, the menswear tradeshows still acknowledge the significance of men's fashion week. "Men's fashion week is a good idea. It could really spark something big for men's wear in the States," Ben-Avraham was also quoted saying to Women's Wear Daily.
It was the efforts of Ben-Avraham and many other executives involved in the menswear trade show market that made men's week a reality in the first place. For years, Ben-Avraham and his colleagues pushed the CFDA to create a separate men's week because they wanted to really give the American menswear market the attention it deserved. While they were attempting to adjust the trade show dates a few trade shows were contractually obligated to keep their original dates, and the tradeshow consortium known as Modern Assembly Group decided to stick with the original July 20th to the 22nd dates.
While the argument is easily made that runway shows should not overlap with tradeshows given how well padded a fashion week schedule can be, the tradeshows are looking at having the dates for their shows proceed immediately after men's fashion week. While the schedule of runway shows has not been announced many prominent designers and brands have at least agreed to participate in some form, including Rag & Bone, Todd Snyder, Michael Kors, Public School, Michael Bastian, Robert Geller, and Kent & Curwen.
With the menswear market growing so rapidly it is really changing the dynamics for all things men in the fashion industry. New York Fashion Week: Men's is just the beginning in what could be a menswear revolution. Despite the dispute over the dates all menswear executives do agree it is time menswear gets the attention it deserves. 2015 is easily shaping up to be the year of the menswear revolution.
Photo: Mensfashionway.com
FashionUnited

|
The International Apparel Federation is heading to Istanbul this year to host the 31st IAF World Fashion Convention. With organizing partner TGSD, with support of IHKIB, this year's World Fashion Convention will be hosted alongside the 8th Istanbul Fashion Conference on 14-15 October 2015, simultaneously with the Istanbul Fashion Week.
President Rahul Mehta recently visited Istanbul to meet with President Hikmet Tanriverdi of the Istanbul Textile and Apparel Exporters Association (IHKIB) and President Şeref Fayat of the Turkish Clothing Manufacturers' Association (TGSD)
Mehta: "IAF is creating bridges between continents. We aim to provide maximum value to our members in international cooperation. Manufacturers, retailers, brands, solution providers and associations are working together to improve ourindustry together. That is why we are hosting this year's convention in Istanbul, close to the bridge that is literally connecting the continents.'
In the meeting at the İHKİB building, IAF President Rahul Mehta said IAF, representing more than 20 million employees in over 50 countries, is happy to use this opportunity to support Turkey's 30 billion dollars export target in 2023.
The theme this year is 'Making it better'. The industry faces multiple challenges which combined create downward pressure on clothing's value perception of consumers. The IAF World Fashion Convention will look into the future and highlight the current positive developments that are rejuvenating and strengthening our industry. We will look at investments in local skills, investments in CSR and sustainability, in products, in supply chain management and in marketing.
With the 31st edition of the IAF World Fashion Convention coming to Istanbul, Turkey will be the center stage of the international apparel industry. IHKIB President Hikmet Tanriverdi expressed his happiness to welcome Rahul Mehta in Istanbul, and drew attention to the importance of the support given by IAF. Tanriverdi said they hope to make significant contributions to the world apparel industry. Board Member Cem Altan will represent IHKIB in IAF.
TGSD President Şeref Fayat is confident about making this convention a success with IHKIB and IAF. 'I hope our Fashion Conference and IAF Convention will inspire textile and apparel industries to work together. I think this global event will send a very strong positive message. We will bring brands and Turkish manufacturers together and take great steps to improve the potential for cooperation."
The 31st IAF World Fashion Convention will be held in Istanbul, Turkey on 14-15 October 2015. More information about the program and registration will follow soon.